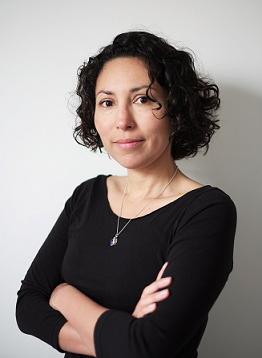 Erika Uribe is an urban designer and landscape architect. A Mexico City native, her portfolio of built work includes projects in the U.K., India, and California. A common thread in her work is the design of high-quality public realm implemented through visionary infrastructure projects. Erika has experience working with clients in a strategic advisory role, building consensus around inspiring ideas that bring people together. In San Francisco, her experience with clients committed to environmental justice principles had a profound effect in her approach to the design process. She founded incommon to help clients and communities articulate meaningful experiences in the built environment.

Erika is a registered landscape architect in the U.K.
Evelyn Uribe is a researcher with a background in politics, social responsibility, human rights, and international relations. She brings scientific rigor and depth to our understanding of environmental and social justice issues. Working for the United Nations (UN) Global Compact in Santiago, Chile, she was responsible for training private and public agencies in social responsibility strategy, management of stakeholder relations, and funding mechanisms for social projects. Her doctoral research at Glasgow University analyses the implementation of UN Guiding Principles in public policy, and the advancement of social responsibility and human rights in the Global South.