Piers adaptive floodproof mitigation strategies
Port of San Francisco
Climate change and sea level rise bring San Francisco's shoreline into focus, and with this the opportunity to restore the waterfront's role as the City's backbone. Re-imagined public infrastructure for an uncertain future must accommodate a wide variety of outcomes and include an increasingly diverse group stakeholders.
Our team is supporting the Port of San Francisco in exploring, assessing and communicating adaptive flood risk mitigation strategies for the future viability of San Francisco's piers.
In collaboration with maritime and infrastructure experts from Arcadis and Lotus Water, we have developed a toolkit of strategies that will inform future development proposals for the piers. This comprehensive approach aims to preserve a historic and cultural resource, enhance and sustain the economic vitality of the waterfront and strengthen the critical infrastructure it harbors.
Read more about the first phase of this project in John King's article in the San Francisco Chronicle (6 February 2020).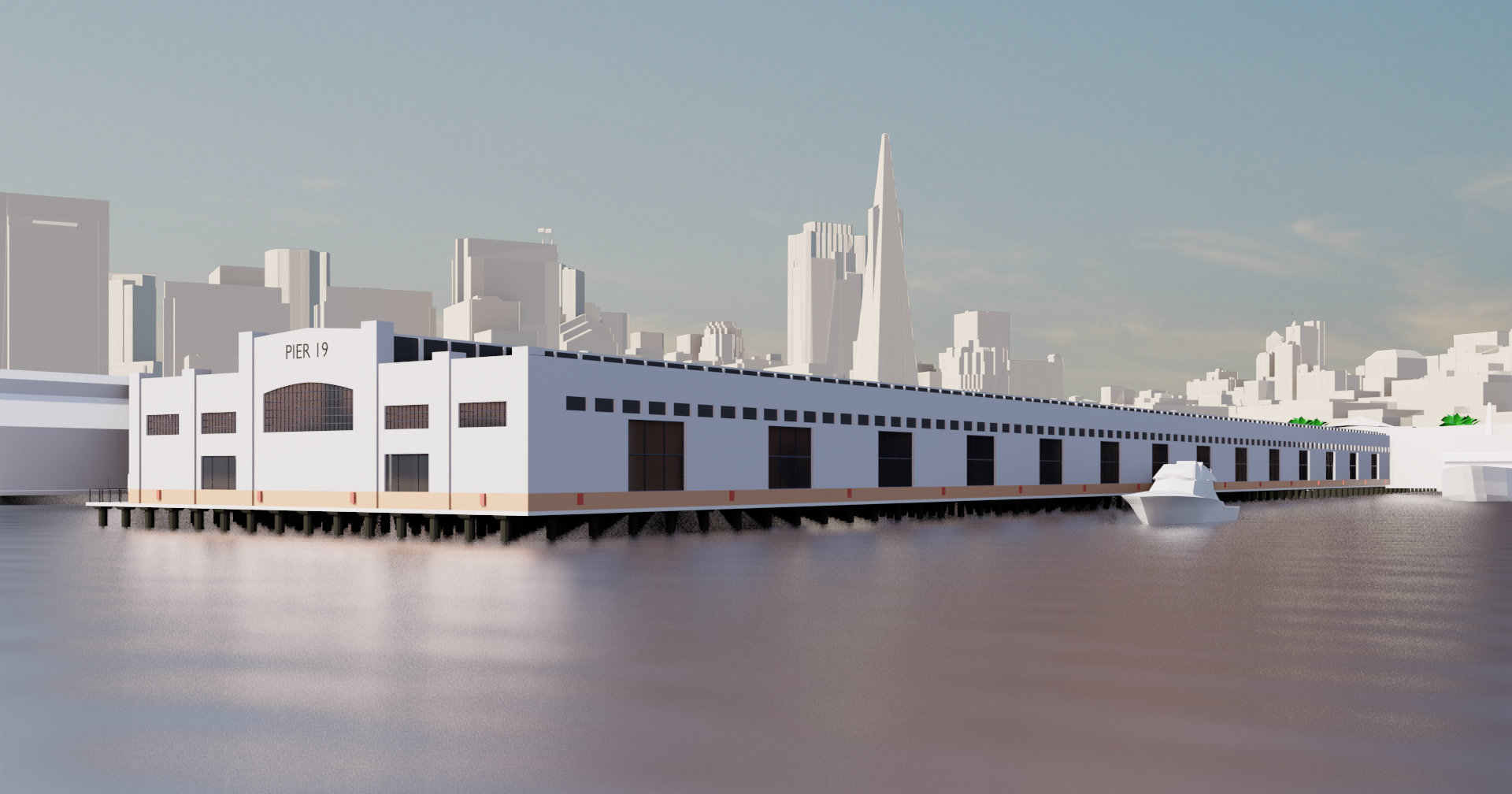 Green infrastructure grant program
San Francisco Public Utilities Commission (SFPUC)
SFPUC's Green Infrastructure Grant Program encourages San Francisco property owners to design, build, and maintain performance-based green infrastructure projects. Grant-funded projects complement the Sewer System Improvement Program with a distributive approach to infrastructure planning, and set a new benchmark for publicly funded projects and partnerships. Working within an environmental justice framework, grant projects support groundwater recharge, water reuse, biodiversity, education and job training opportunities. As part of SFPUC's technical assessment team we provide guidance to potential applicants and review grant applications.
SFPUC is also partnering with San Francisco's Unified School District to integrate multi-benefit green infrastructure projects in schoolyards. Our team provides strategic planning services and supports early feasibility studies.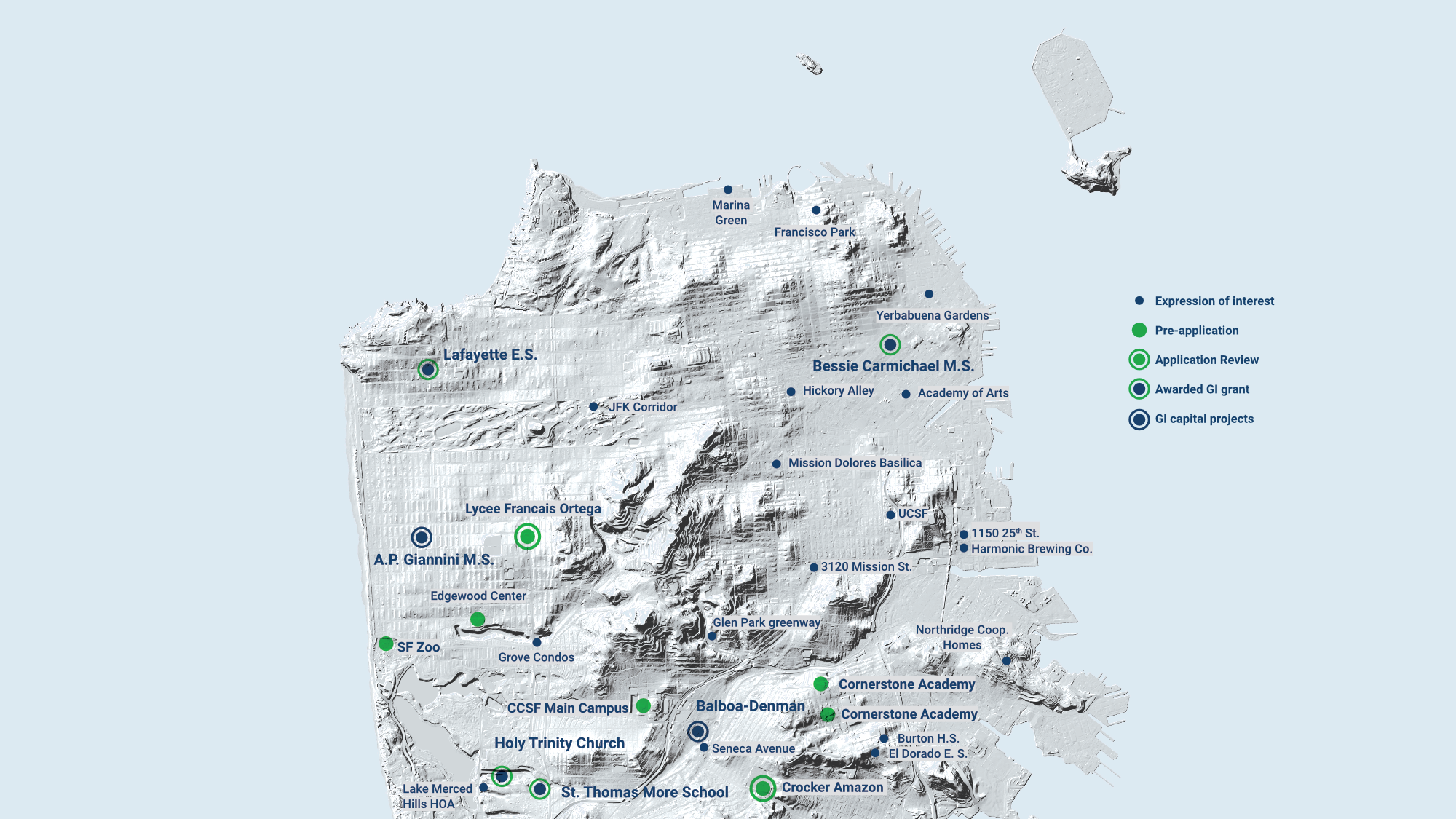 Bay Corridor Transmission Distribution project
San Francisco Public Utilities Commission (SFPUC)
SFPUC's Bay Corridor Transmission Distribution project will construct a flexible backbone distribution system to supply clean energy to existing and future SFPUC customers in San Francisco. This project includes the first electrical sub-station built by the Power Enterprise in the City. While responding to strict operational, security, and fire safety requirements, the articulation of outdoor equipment, fire and perimeter walls deliver a dynamic composition and engaging urban experience.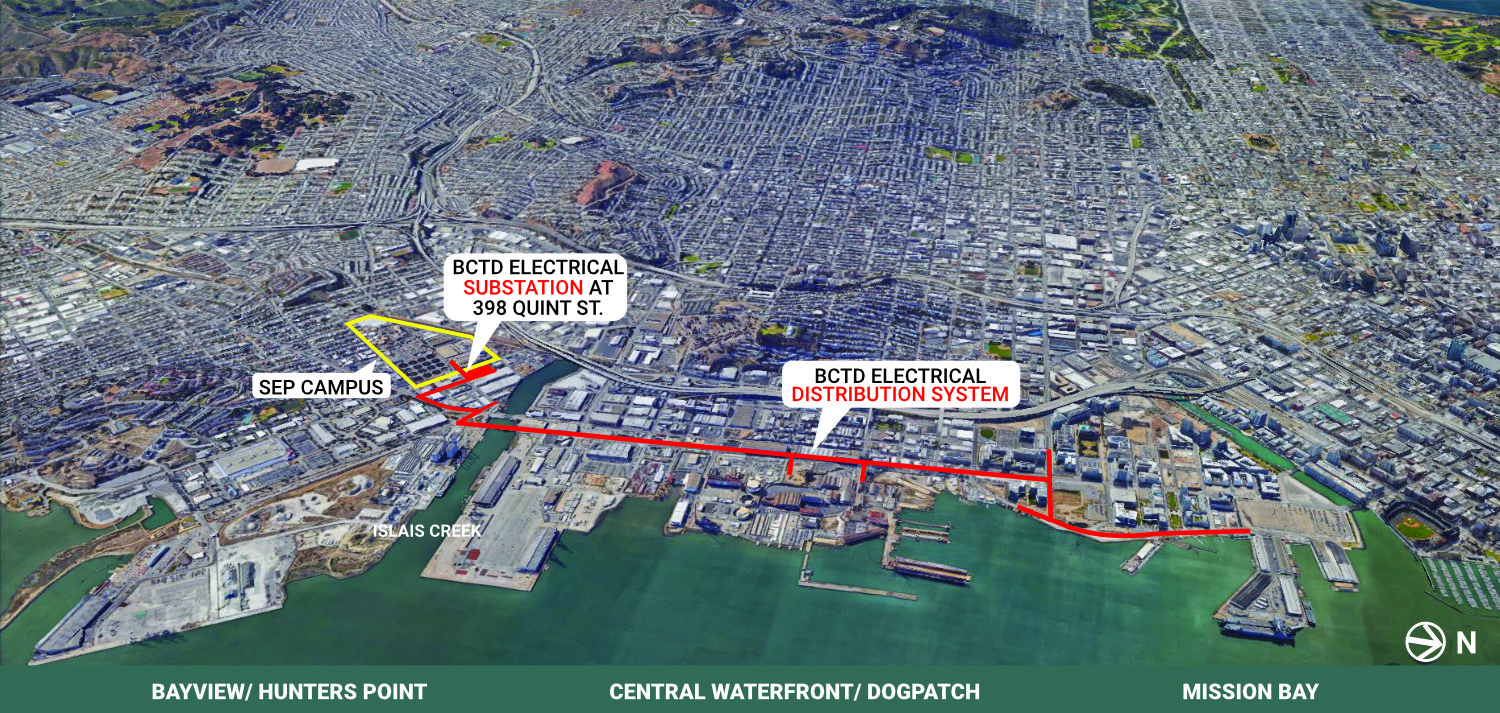 Creative strategy for SFPUC's education program
San Francisco Public Utilities Commission (SFPUC)
SFPUC's Community Benefits team is committed to prepare the next generation of environmental stewards. Our team's fresh, creative outlook expands and brings forward the agency's Education Program. With a focus on partnerships and community empowerment, we have developed a visual narrative that engages a diverse audience through the lens of environmental and civic stewardship.


Bayview's Third Street
RDJ Enterprises
We were commissioned by RDJ Enterprises to survey the Bayview's Third Street shops and street life. The resulting photography will be used to study existing adjacencies and develop economic strategies that can enhance the vibrancy of this urban corridor.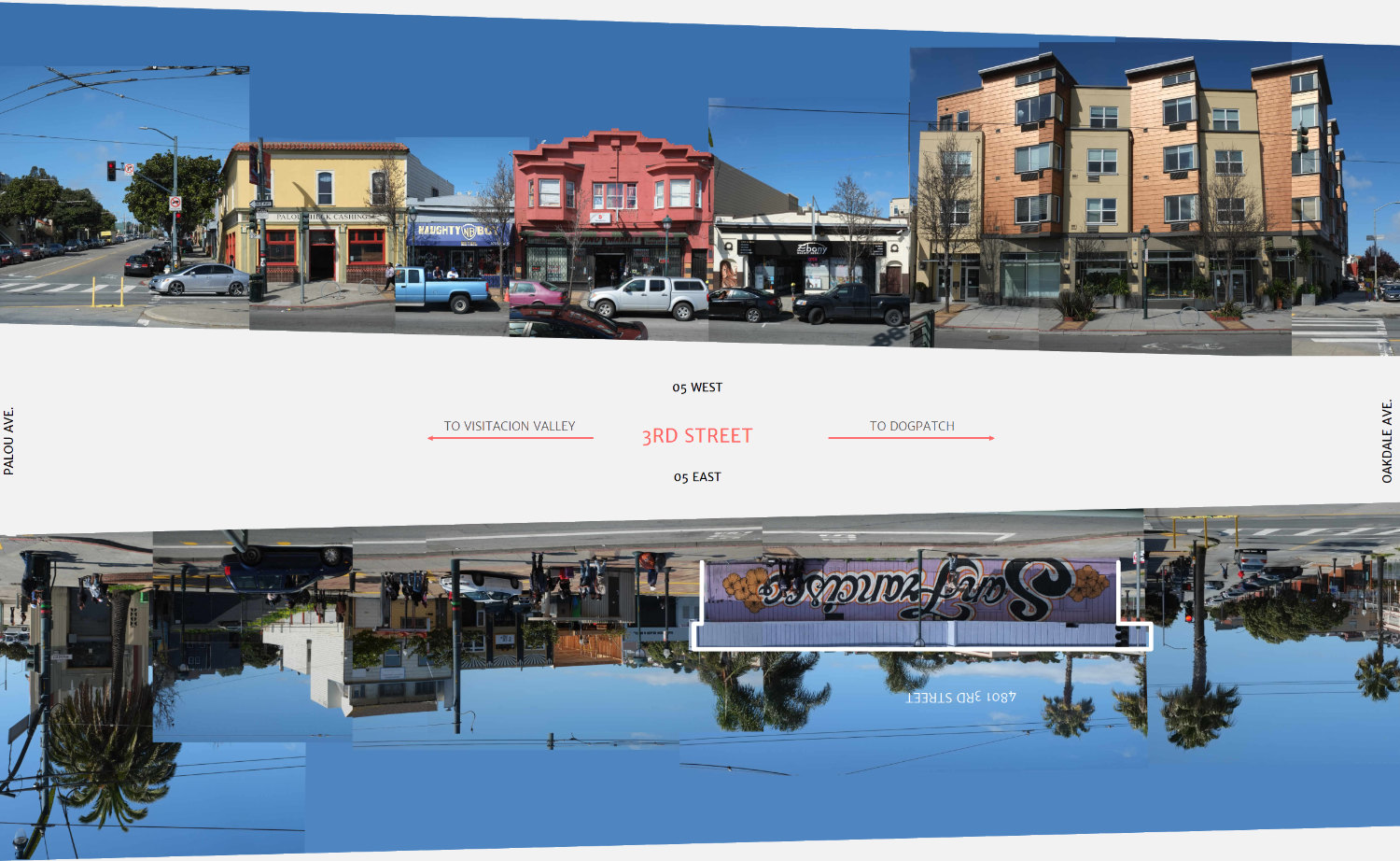 Telegraph Avenue historic tour markers
Telegraph Avenue Business Improvement District, Berkeley
Berkeley's iconic Telegraph Avenue embodies a rich legacy of political activism that shaped the counterculture of the 1960's. From People's Park to civil rights, free speech and the technological revolution, young people imagined the radical social change that gave way to a more inclusive society. These histories of collective action are increasingly relevant today.

The project consists of a series of street markers and unique icons that support the Telegraph Tour and bring forward Berkeley's intangible cultural heritage.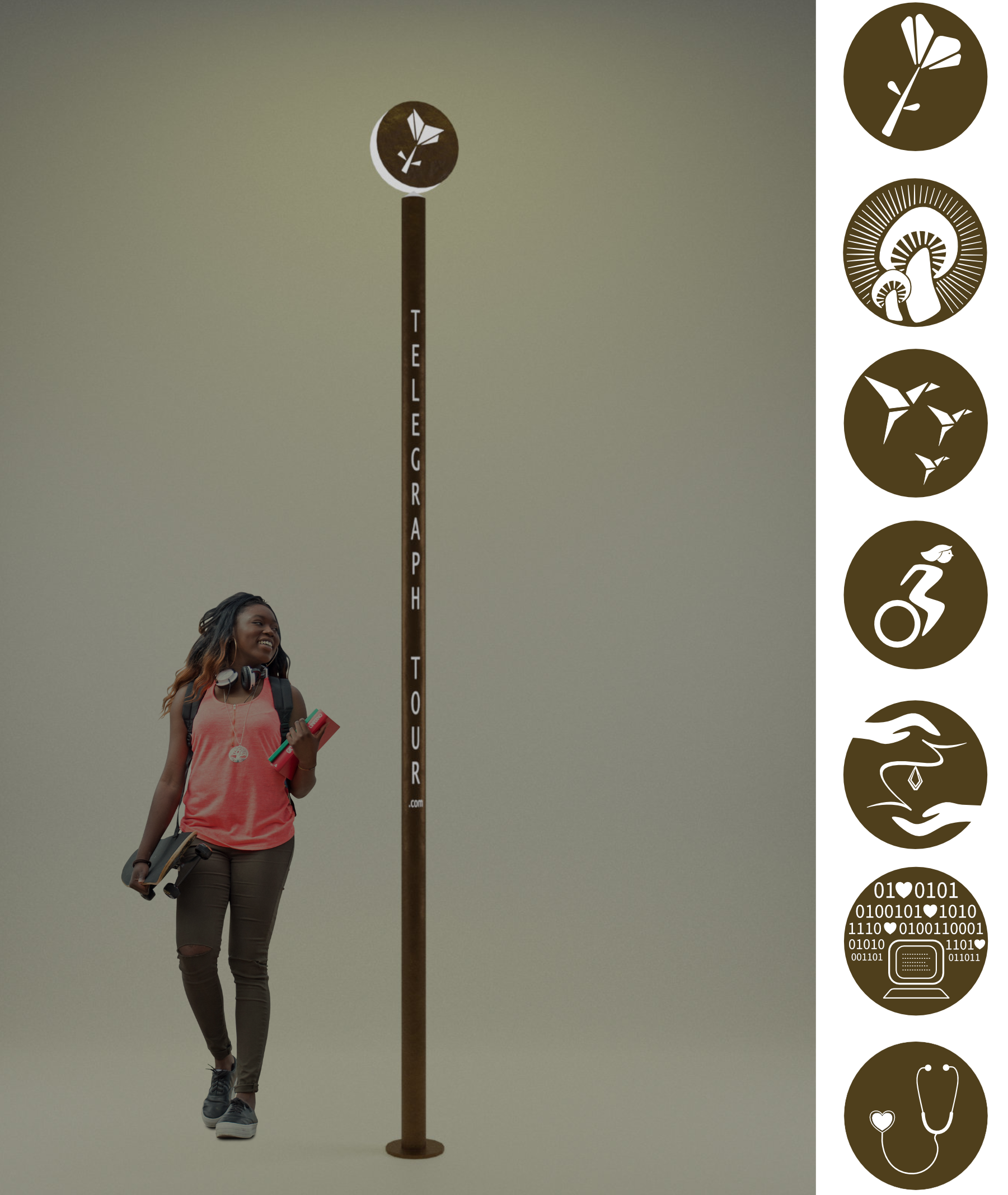 Art in the Bayview: strategy and scope for cultural investment
San Francisco Public Utilities Commission (SFPUC)
San Francisco Arts Commission (SFAC)
Our team supported SFPUC and SFAC in the preparation of an Arts Master Plan that would outline SFPUC's long-term cultural investment in the Bayview neighborhood. The Bayview Arts Master Plan outlines a Bayview-centric public art process, and seeks to enhance a sense of belonging in the community by recognizing the past, empowering the present, and imagining a shared future. We planned and facilitated community workshops, analyzed outreach findings, and developed a creative placemaking strategy that connects SFPUC's environmental stewardship mission with cultural values of the Bayview community.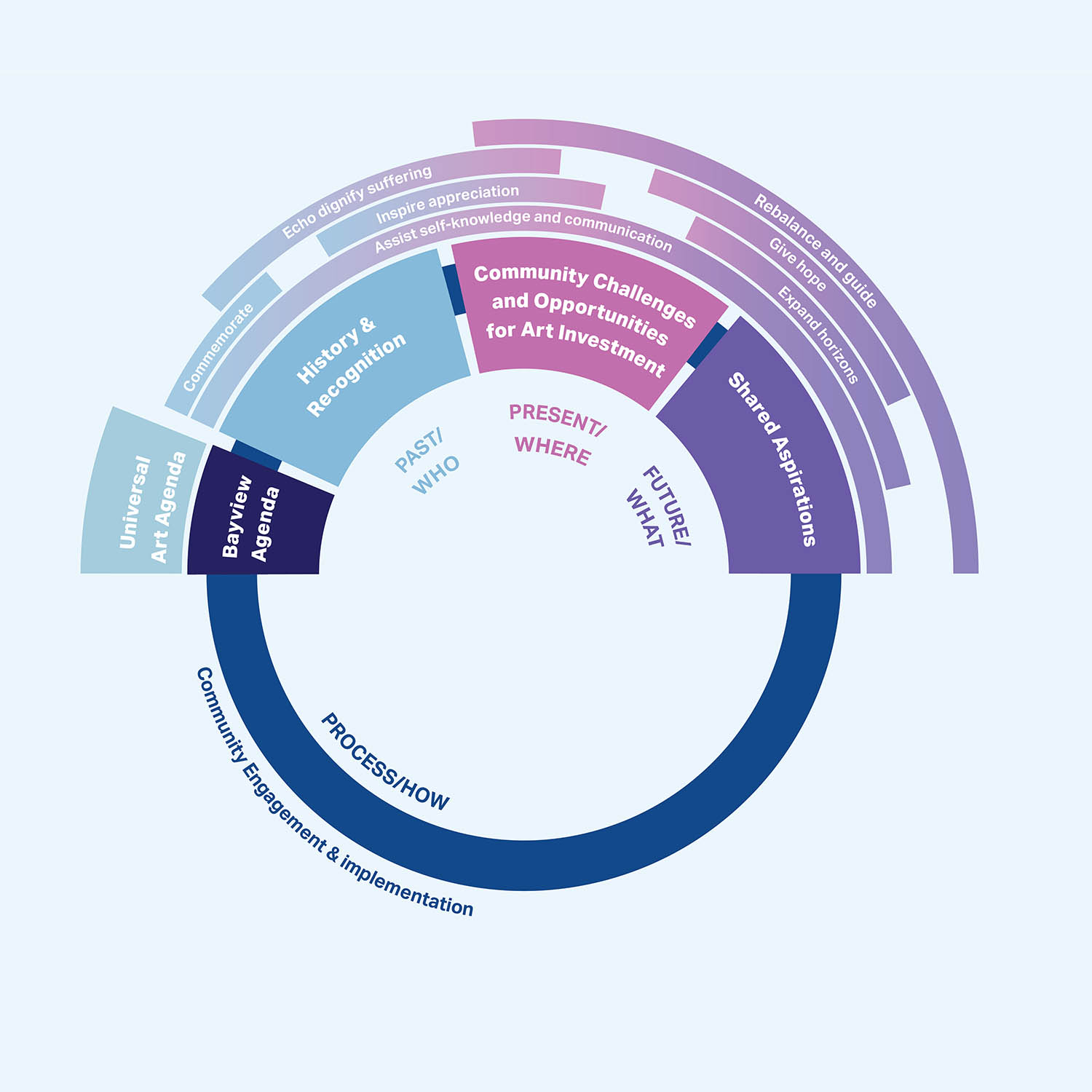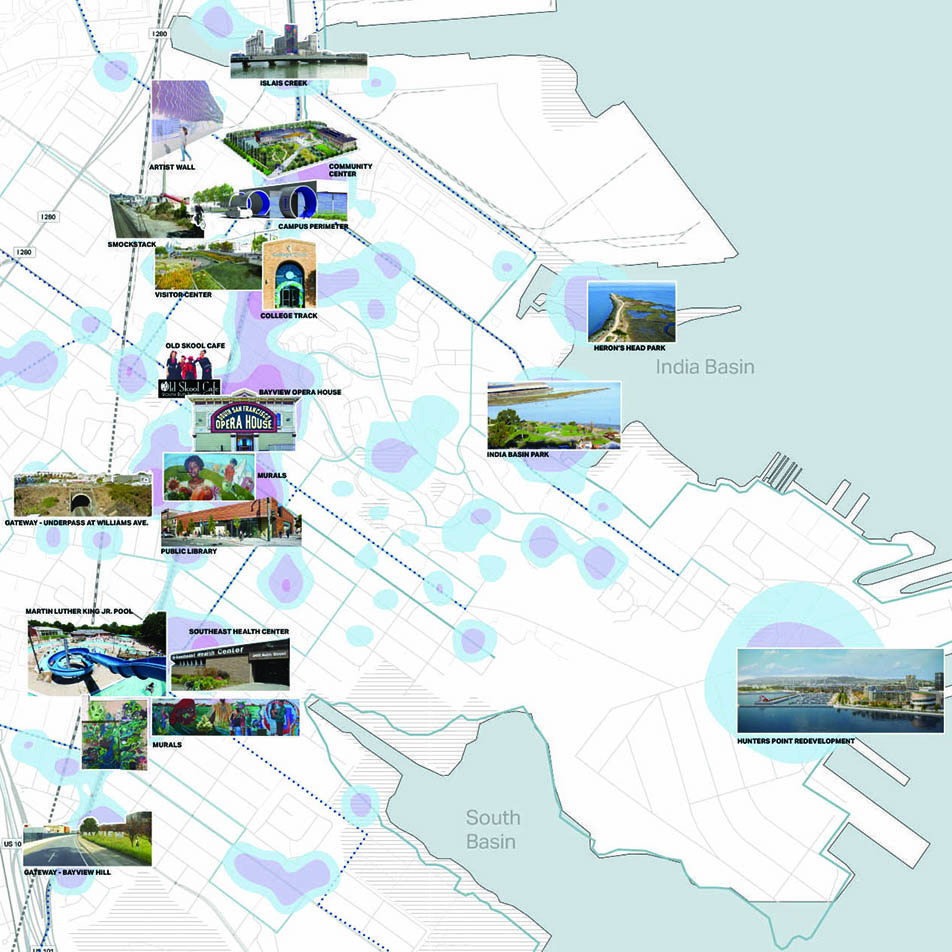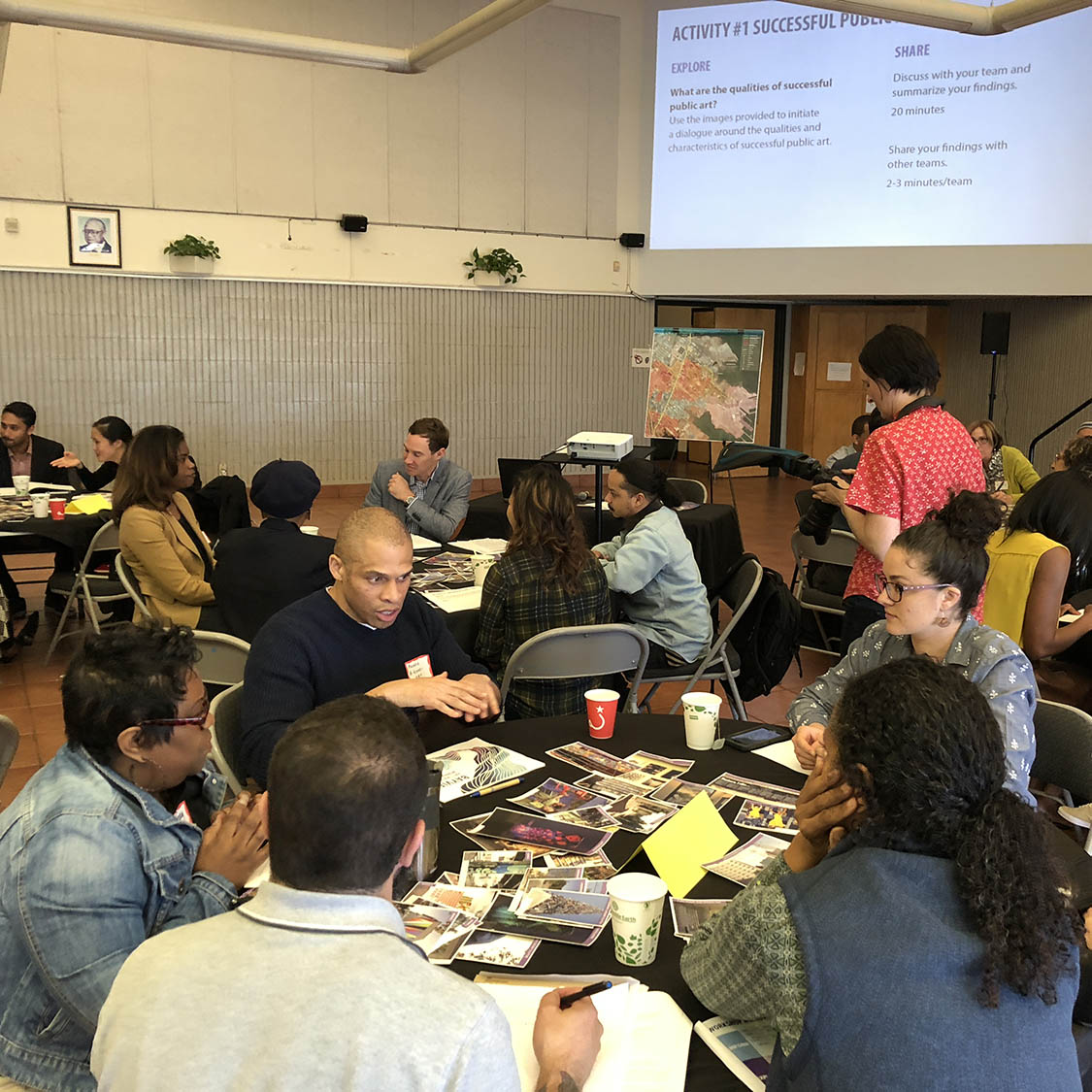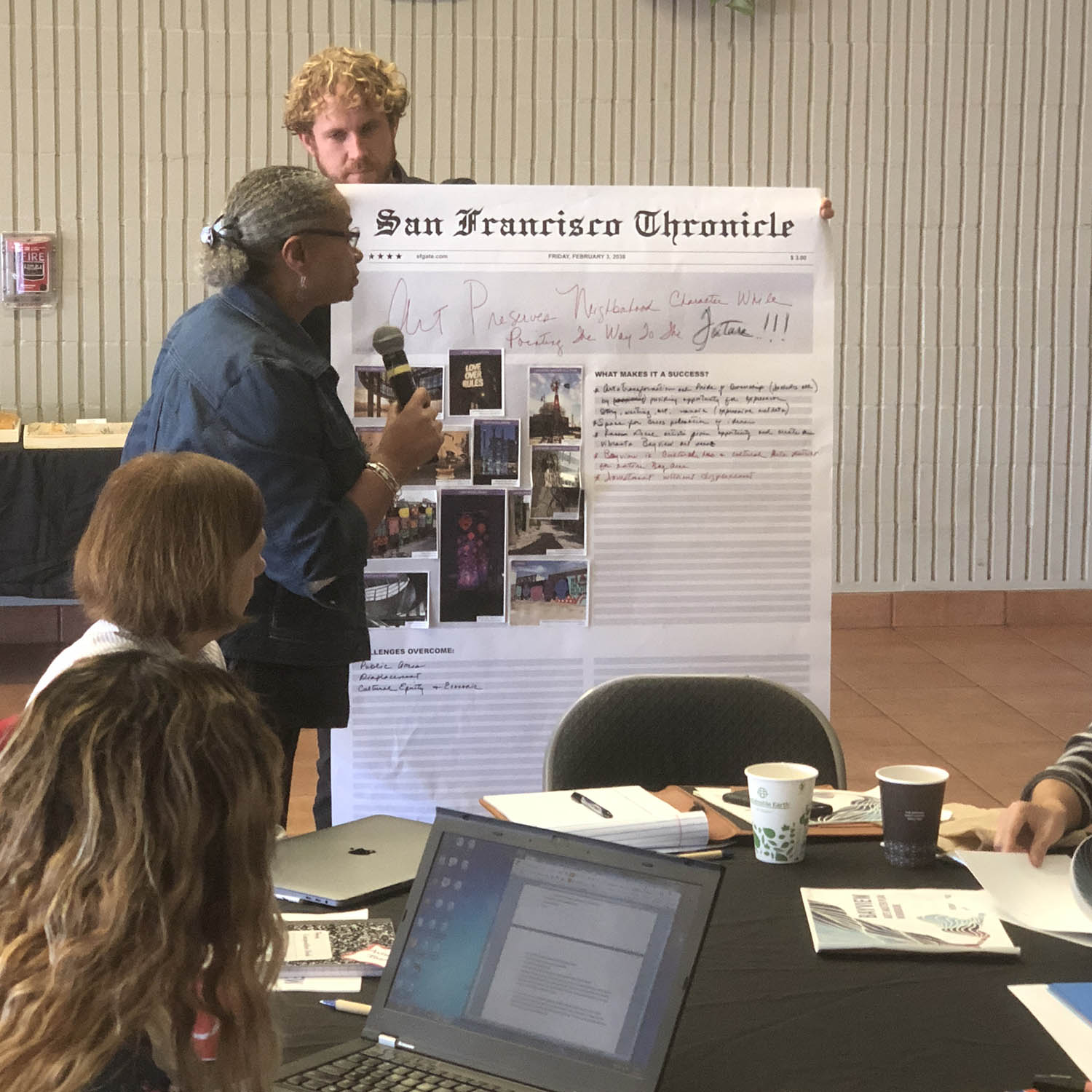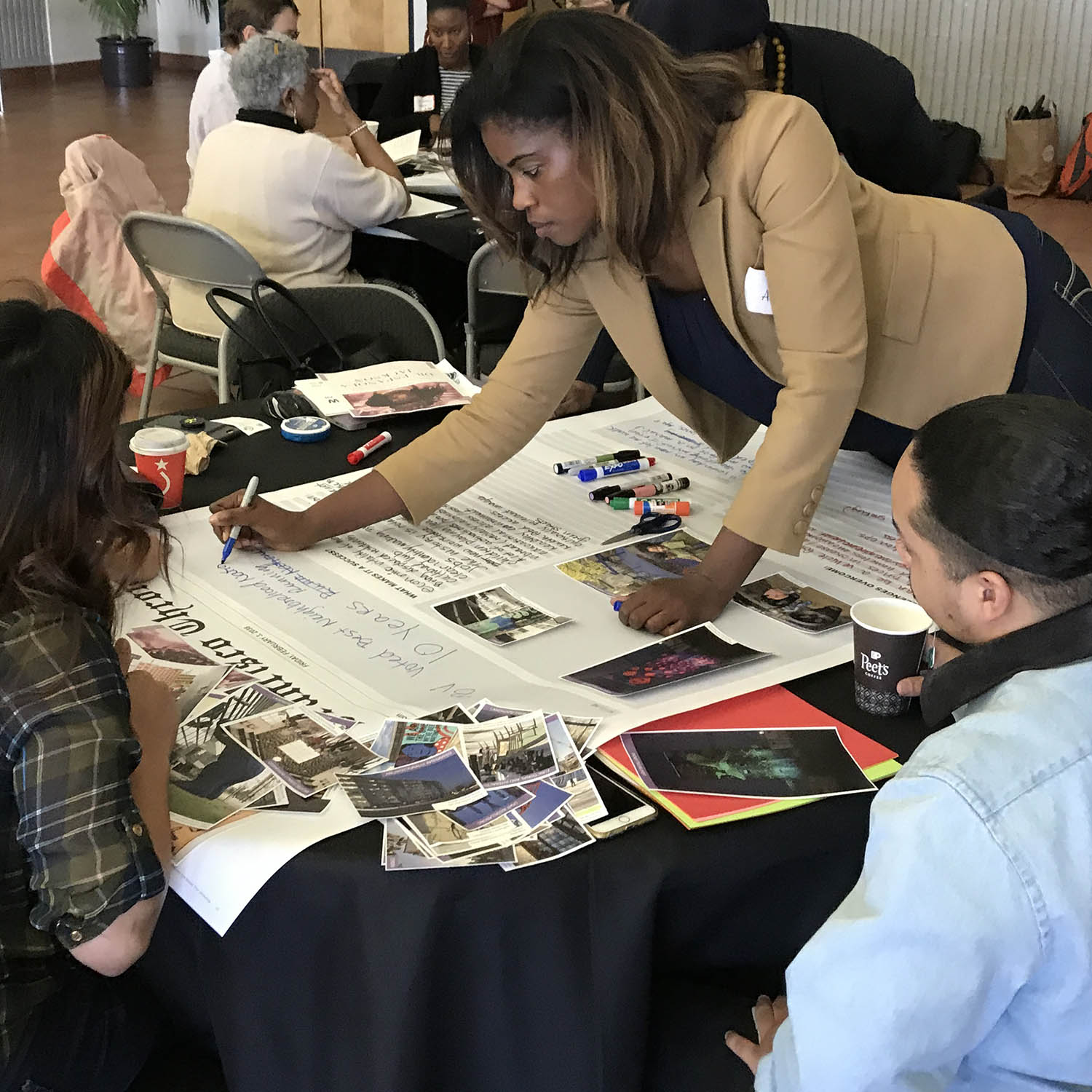 Rumbo Malecón: a collective outlook
Design competition, Havana, Cuba
Rumbo Malecón brings to the foreground proud Cuban ideals that prioritize investment in collective benefits. An integral approach to mobility, water management and open space seeks to mitigate sea level rise and flooding, improve public transit and community well-being, and restore marine ecosystems.
Beyond the concrete threshold once built to protect the city of Havana from the sea, El Malecón (Havana's waterfront promenade) is a universal point of reference for Habaneros and visitors navigating the City. El Malecón is a "rumbo": a boundless place embracing the City and the sea, announcing arrival through a leisurely frame of mind. Culture and nature converge at the El Malecón, providing Habaneros with an endless source of joy and a familiar call to rumba...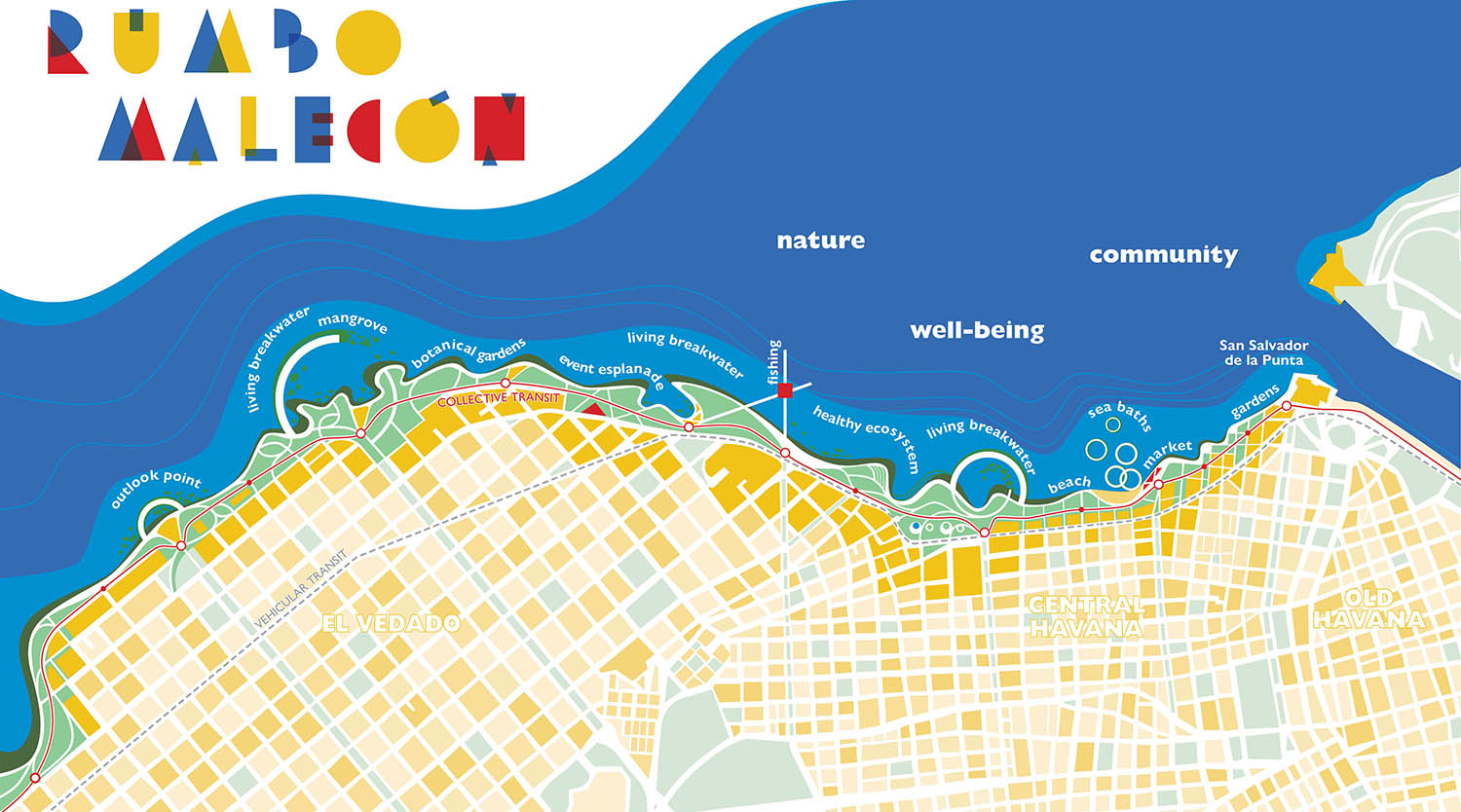 Design Competition 2018, Eleven Magazine. Rumbo Malecón is a collaboration with Mike DeGregorio and ECONCRETE marine experts Shimrit Perkol-Finkel and Andrew Rella.
Resource Recovery Campus Vision
San Francisco Public Utilities Commission
The planned technological improvements to the Southeast Treatment Plant through the Sewer System Improvement Program, offer opportunities to reimagine public infrastructure in its urban context and relation to the City, and to reenergize existing partnerships with the Bayview community. The shared vision is to transform the Southeast Treatment Plant into a state of the art Resource Recovery Campus, a City destination, a proud neighborhood asset, and an attractive workplace. Internal and external stakeholder workshops led to the preparation of a master plan and accompanying design guidelines. The resulting framework became a critical tool in the Civic Design Review process for Phase 1 projects, helping set the context for this 20-year implementation program.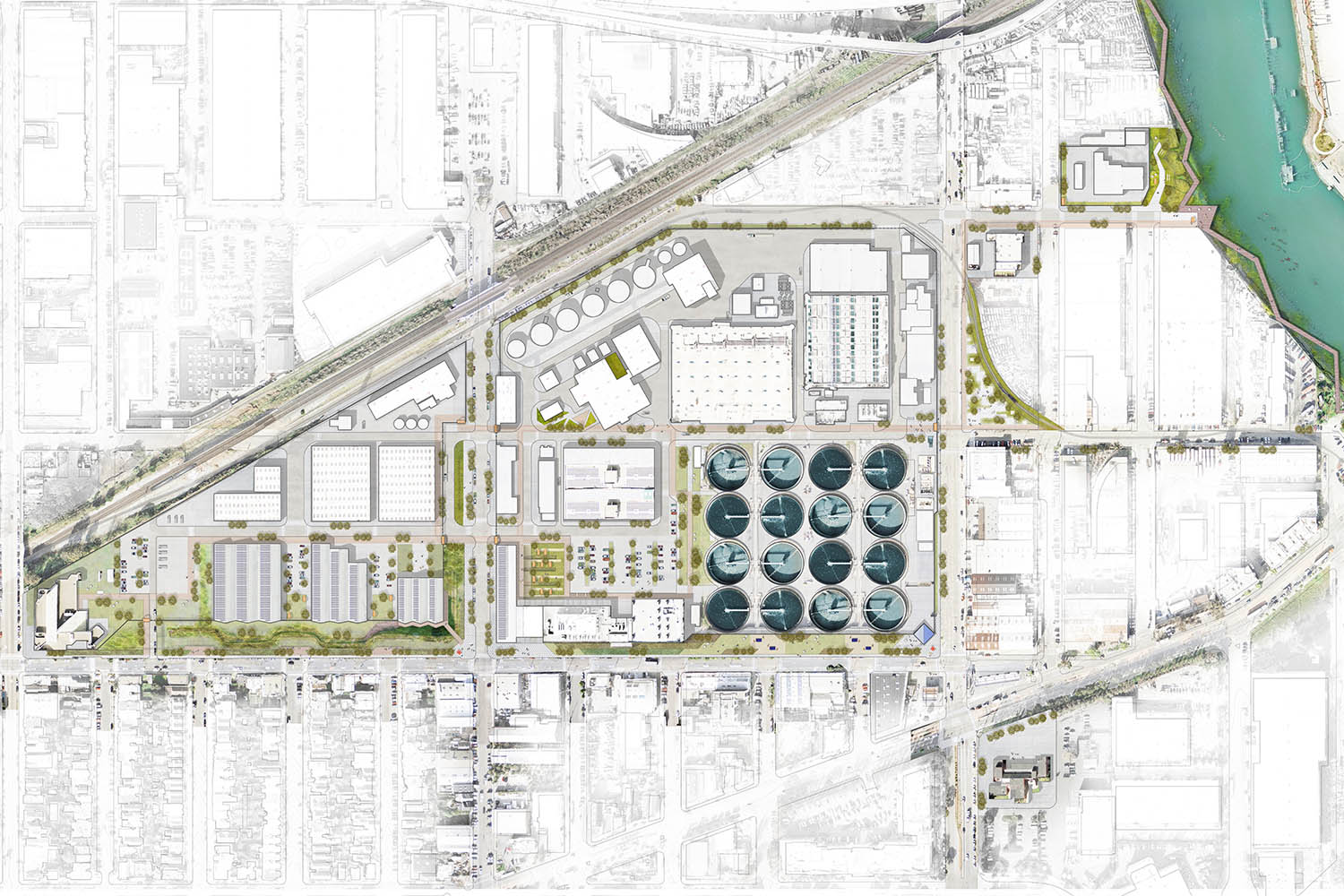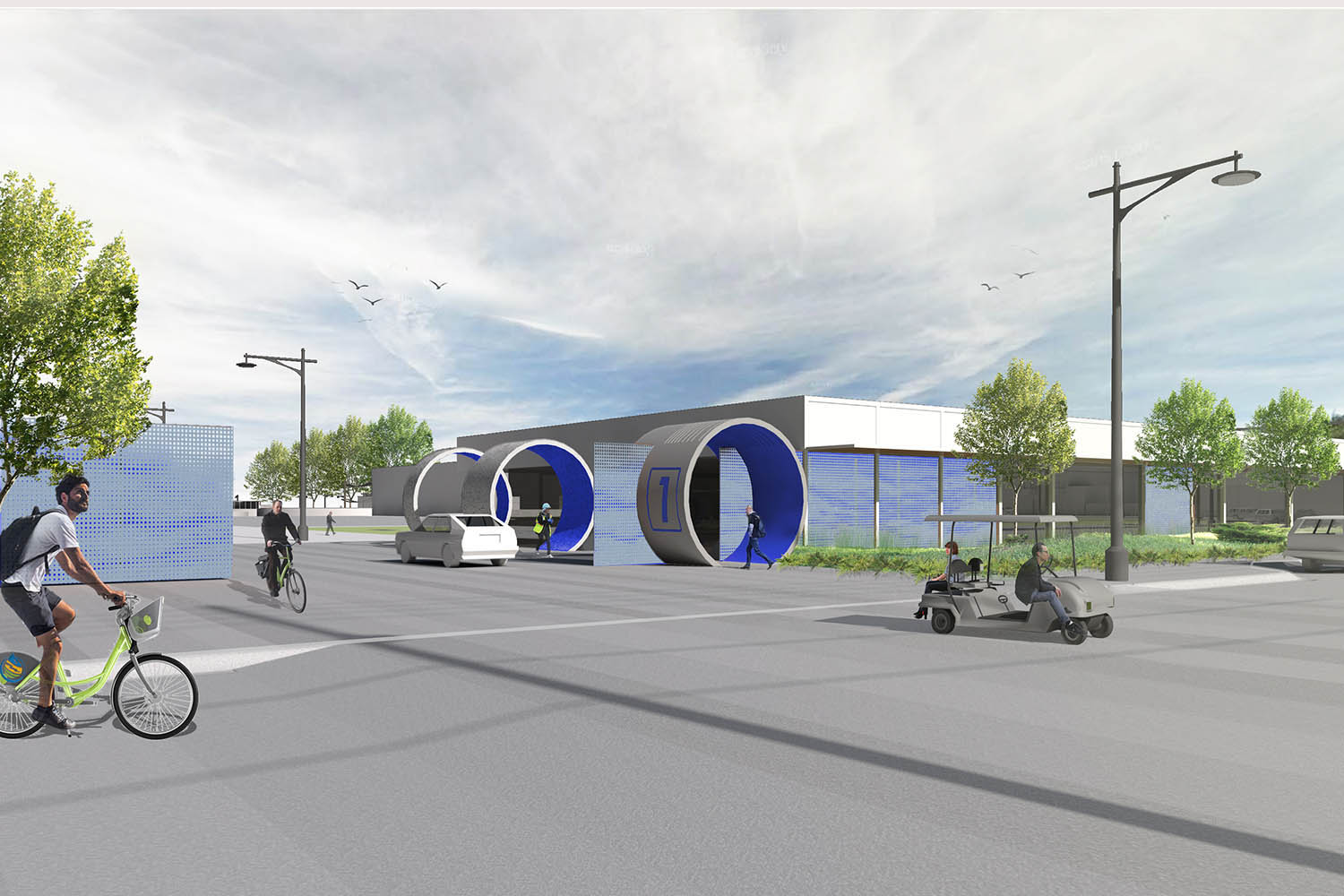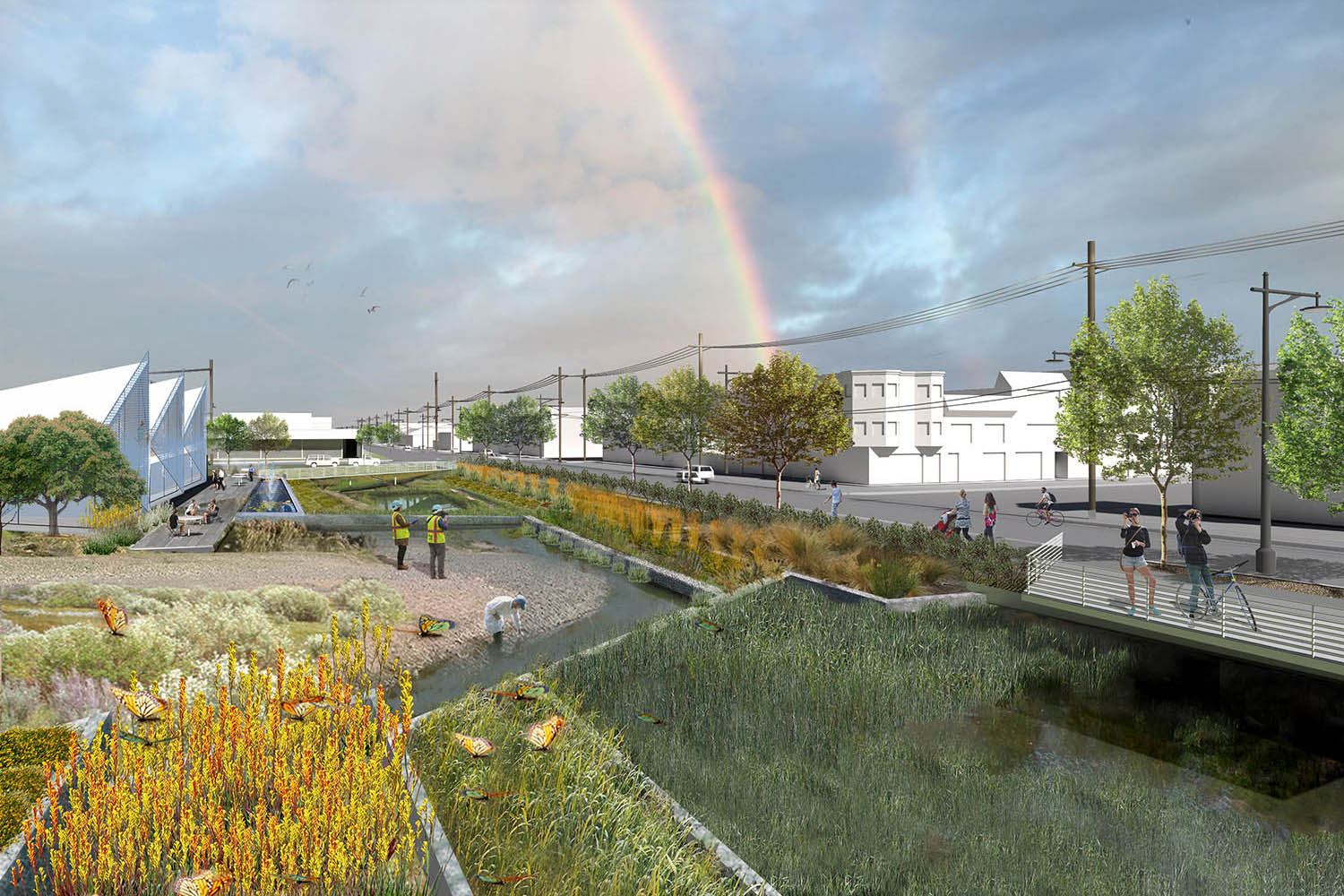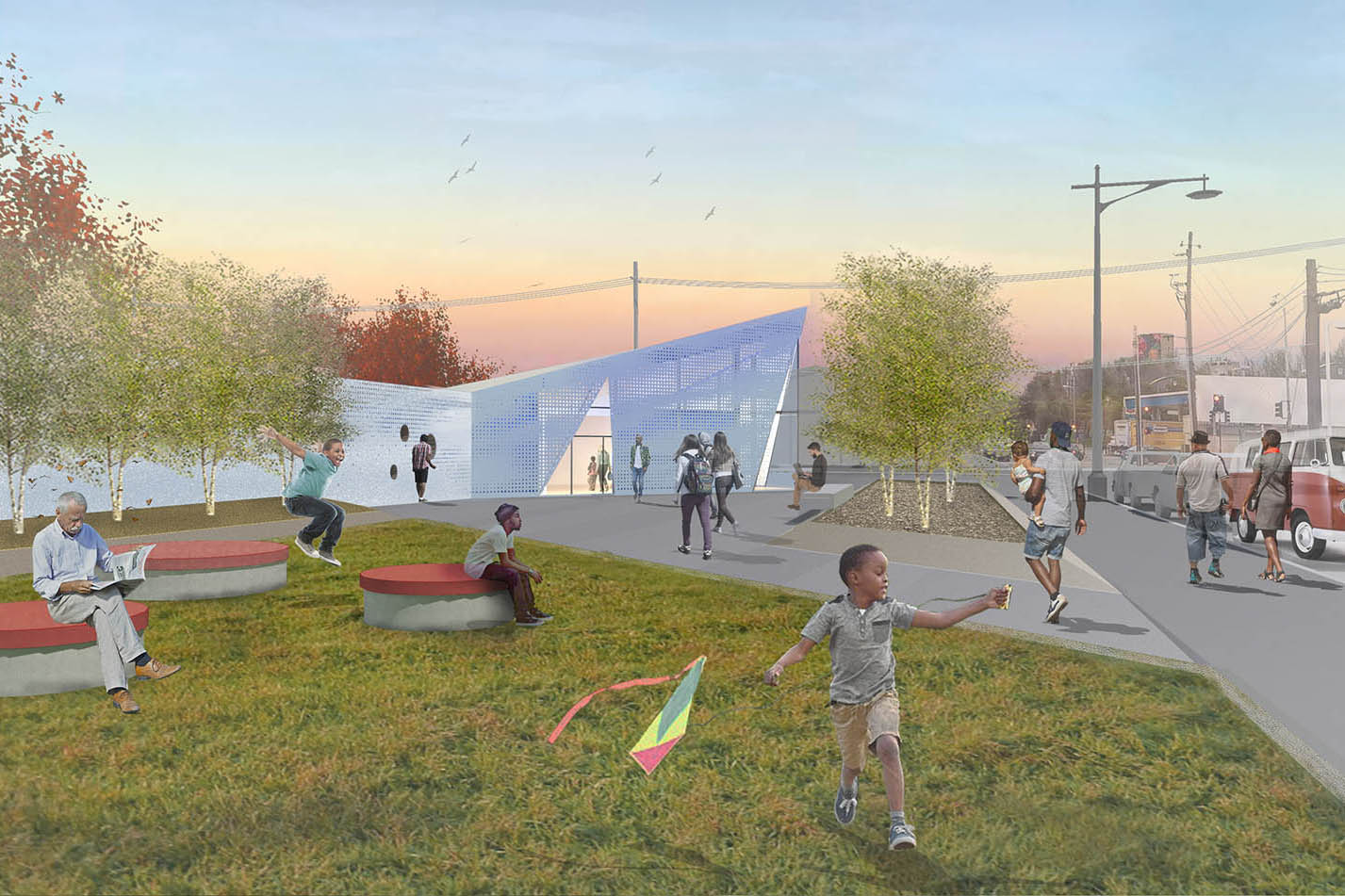 In collaboration with Wess Diptee, Lotus Water, SiteLab, InkëDesign and Mengxi Wu.
Prior experience

Collaborative Biosciences Laboratory
NASA Ames, Mountain View, California
This facility will support research for future Mars missions and will set a new benchmark for biosciences research. A collaborative work environment and strong integration with the landscape are at the heart of the design concept for this building. The open character of the lab spaces will allow research to be visible to passers-by, while an iconic shade canopy provides shade to informal meeting spaces in the landscape.
Completed February 2020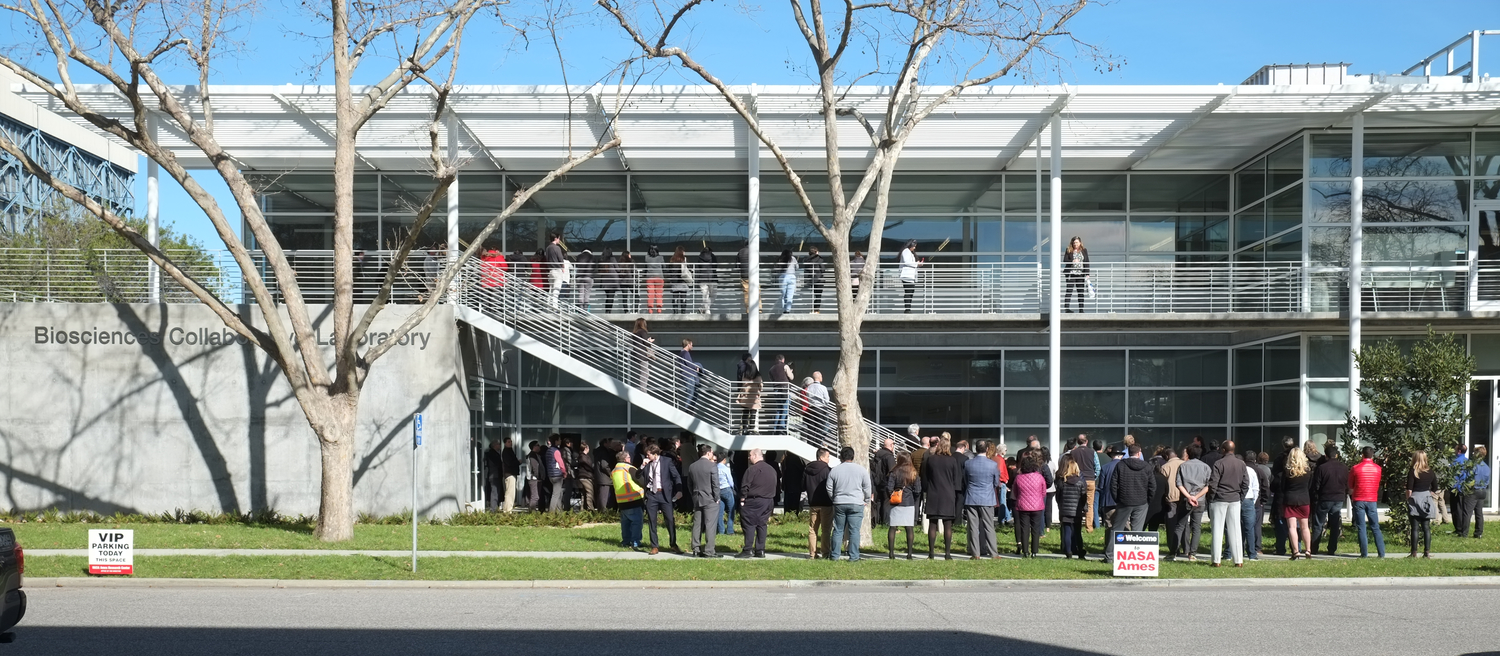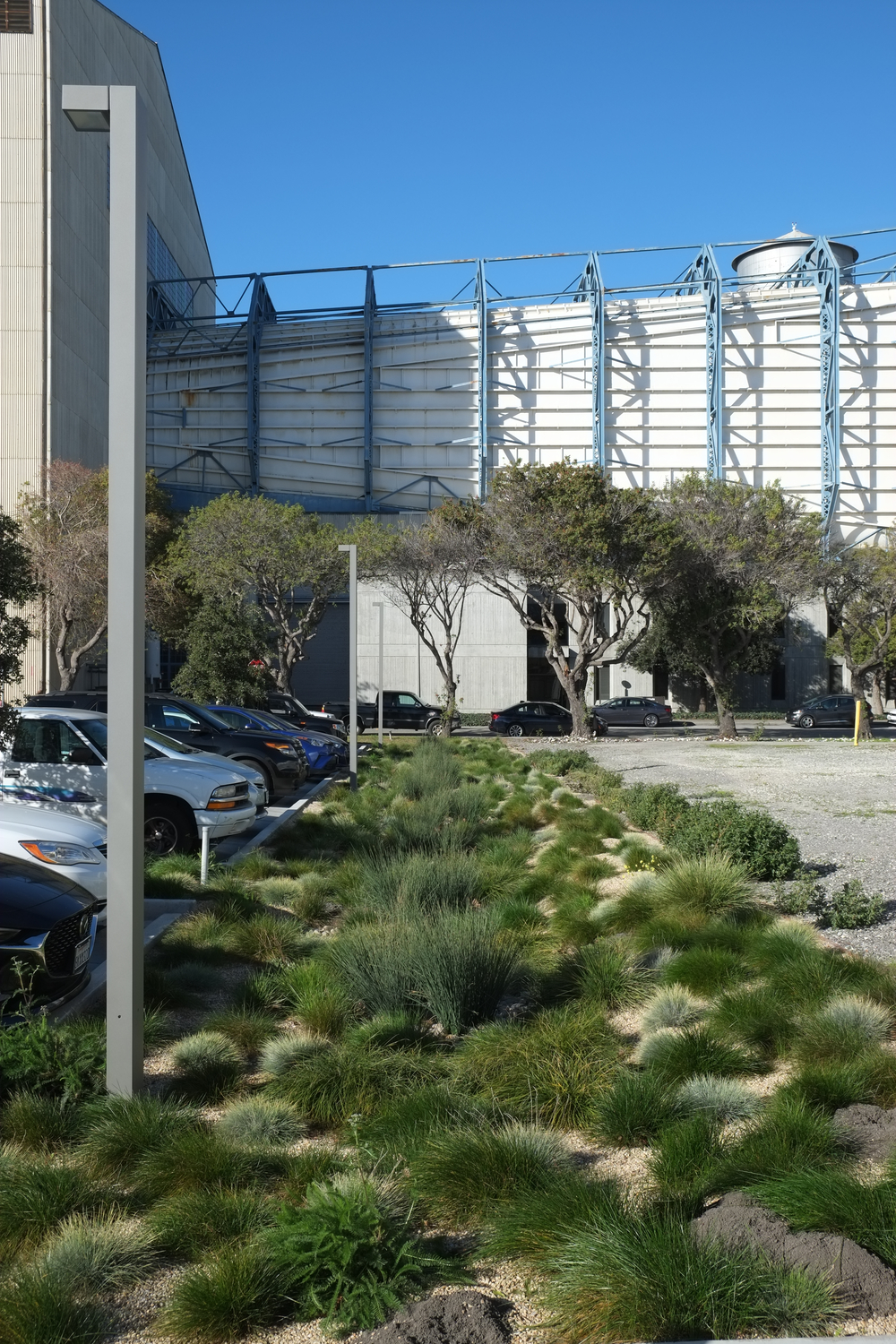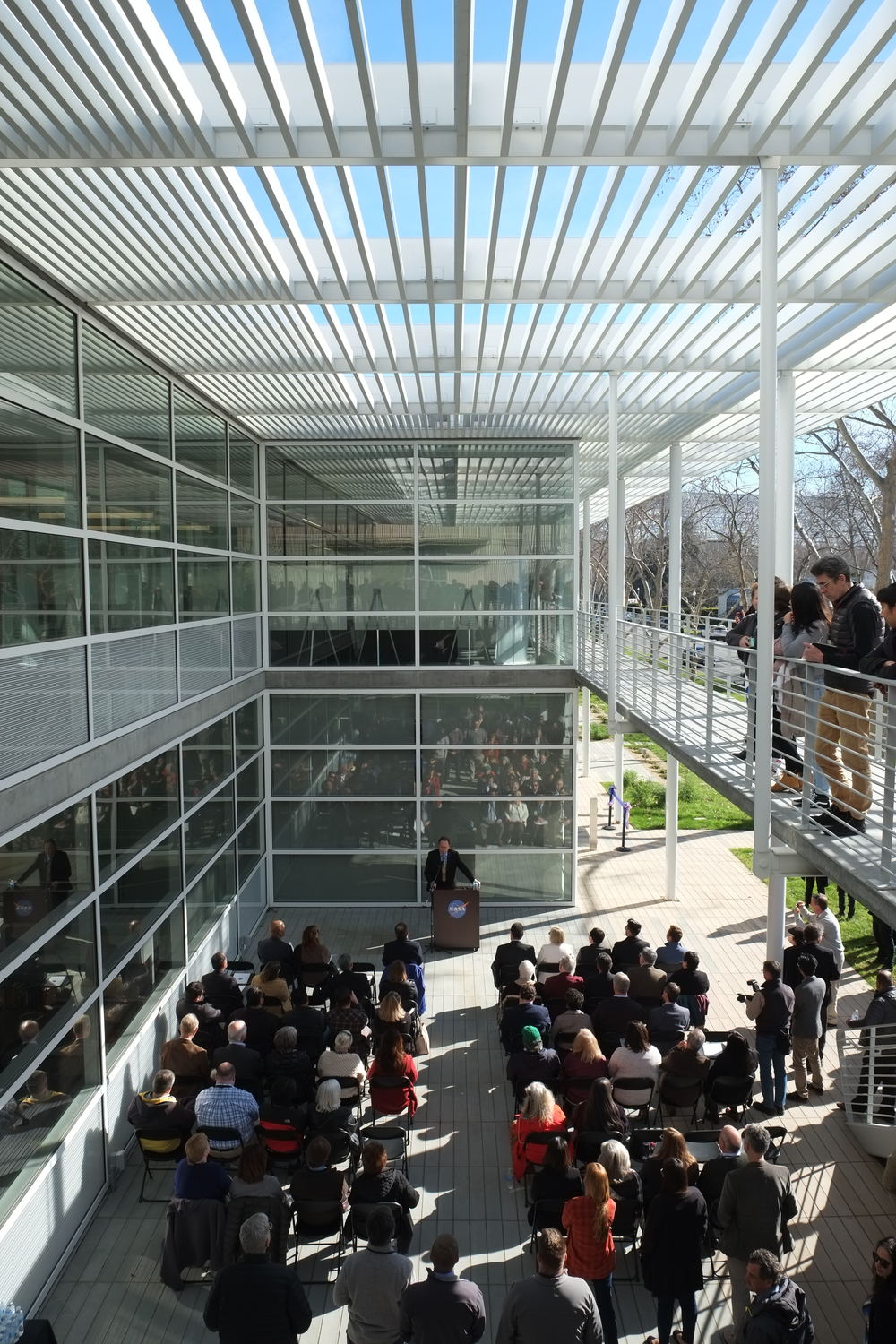 Project while at AECOM, San Francisco.
The Pier Head, Liverpool, UK
Liverpool City Council
Master plan through to implementation for the central waterfront of Liverpool which has come to represent the city; the Pier Head provides a new setting for the Three Graces World Heritage site, and integrates a new ferry link across the Mersey. The project included a new canal link across the site and involved extensive stakeholder consultation. Erika was the project landscape architect overseeing the delivery of this scheme from schematic design to bid and construction documentation.The Pier Head public realm opened to the public in 2009 and won numerous awards including 2010 RIBA CABE Public Space Design Award.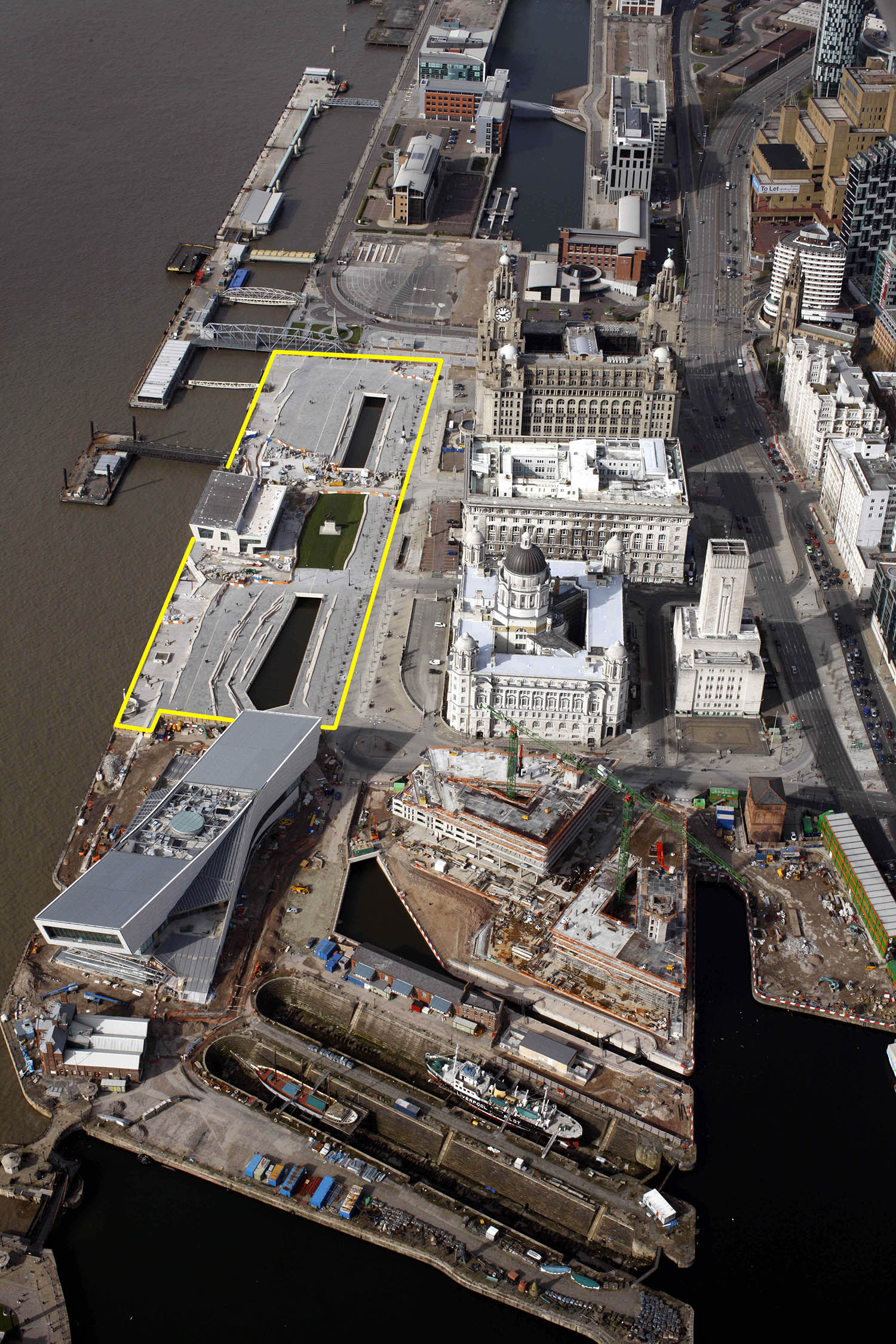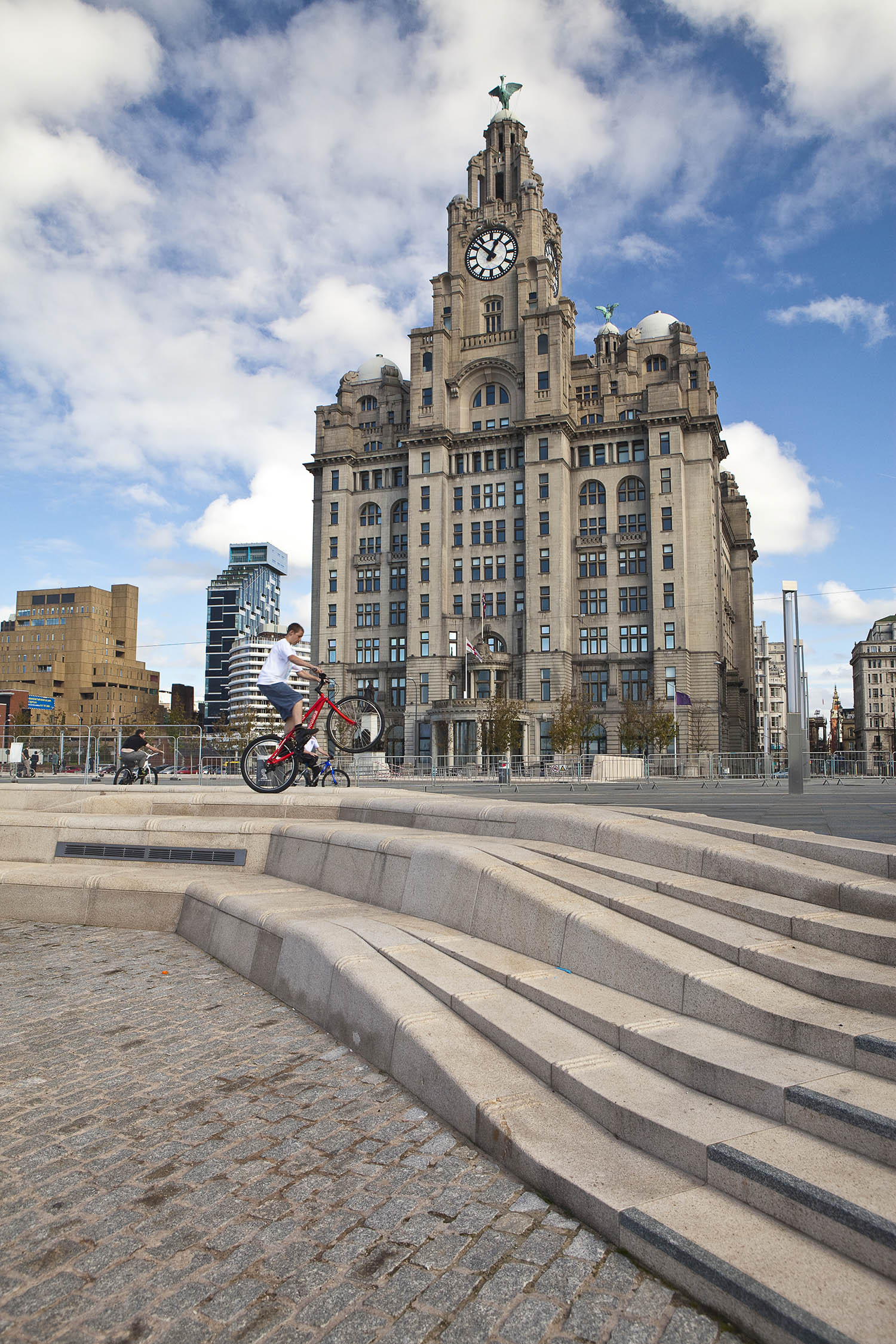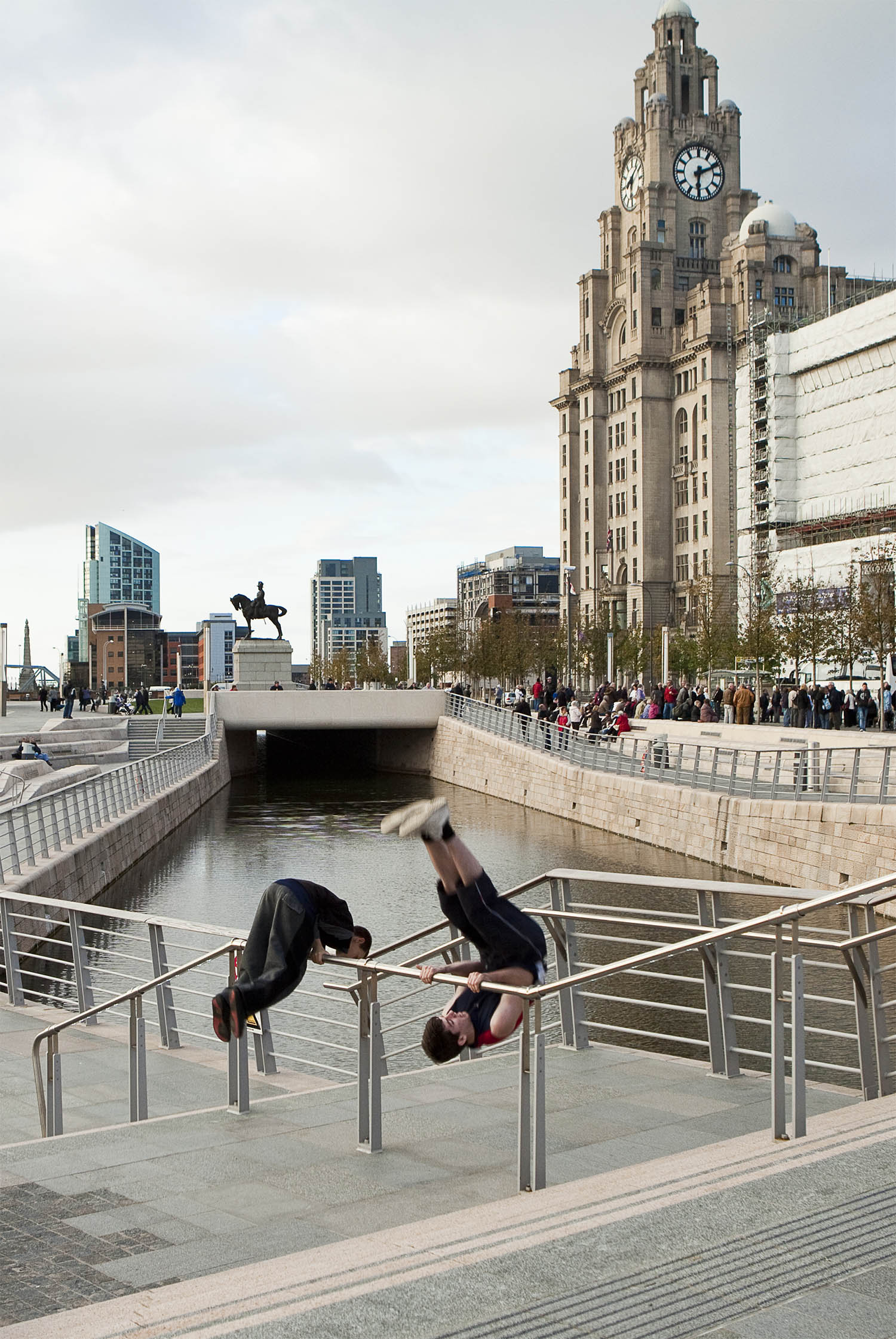 Project while at EDAW, London. Photo credit Liverpool City Council and EDAW/AECOM.
Blackpool Sea Wall and Promenade, UK
Blackpool Council
The 2-mile promenade along Blackpool's famous seafront was re-designed in unison with a new sea defense infrastructure. The proposal resolves the existing divisions between the beach and promenade, artificially reinstating the original sand dune landscape. This is being accomplished by responsively working with the natural coastal processes acting upon the site, allowing these to directly inform the final morphology of the scheme in a consistent manner with the many tourist needs of the resort. Erika was a landscape designer on this project, which opened to the public in 2009.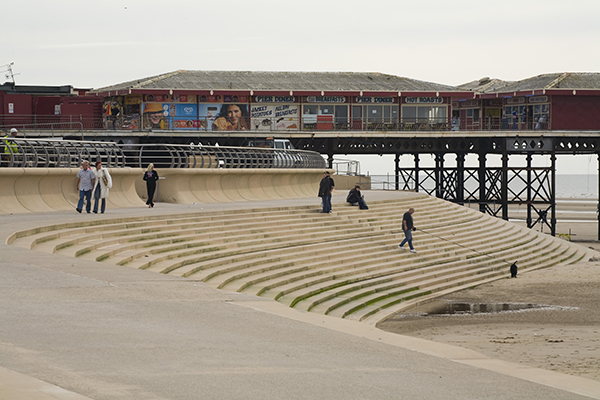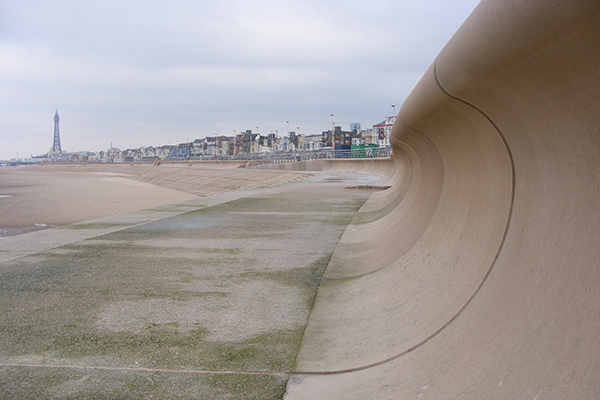 Project while at EDAW, London. Photo credit: Kyle Morrison.