Tangible and intangible cultural heritage assets
San Francisco Planning Department
Telegraph Avenue historic tour markers
Telegraph Avenue Business Improvement District, Berkeley
Art in the Bayview: strategy and scope for cultural investment
San Francisco Public Utilities Commission (SFPUC)
San Francisco Arts Commission (SFAC)
Erika supported SFPUC and SFAC in the preparation of an Arts Master Plan that would outline SFPUC's long-term cultural investment in the Bayview neighborhood. The Bayview Arts Master Plan outlines a Bayview-centric public art process, and seeks to enhance a sense of belonging in the community by recognizing the past, empowering the present, and imagining a shared future. Erika planned and facilitated community workshops, analyzed outreach findings, and developed a place-oriented strategy that connects SFPUC's environmental stewardship mission with the values of the Bayview community.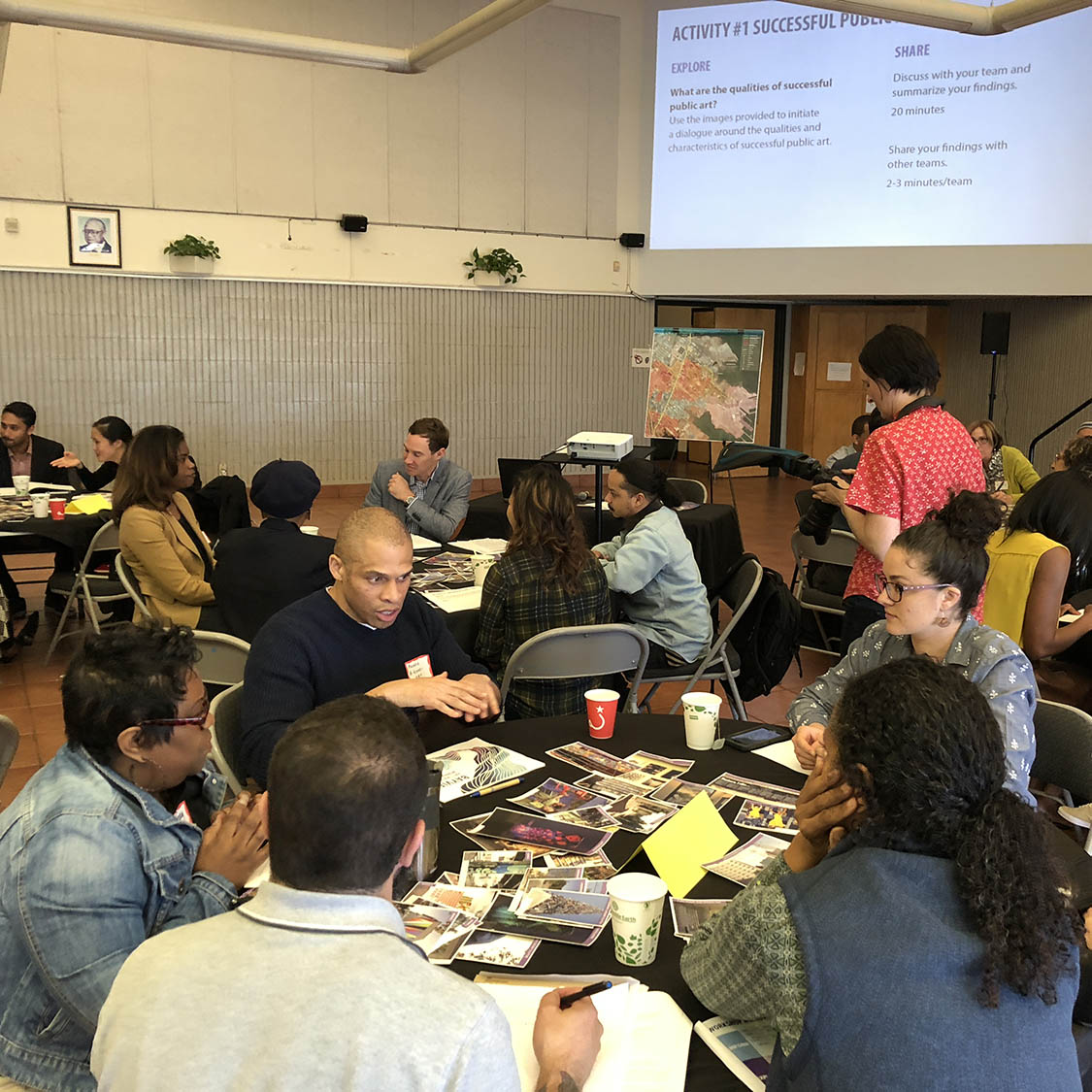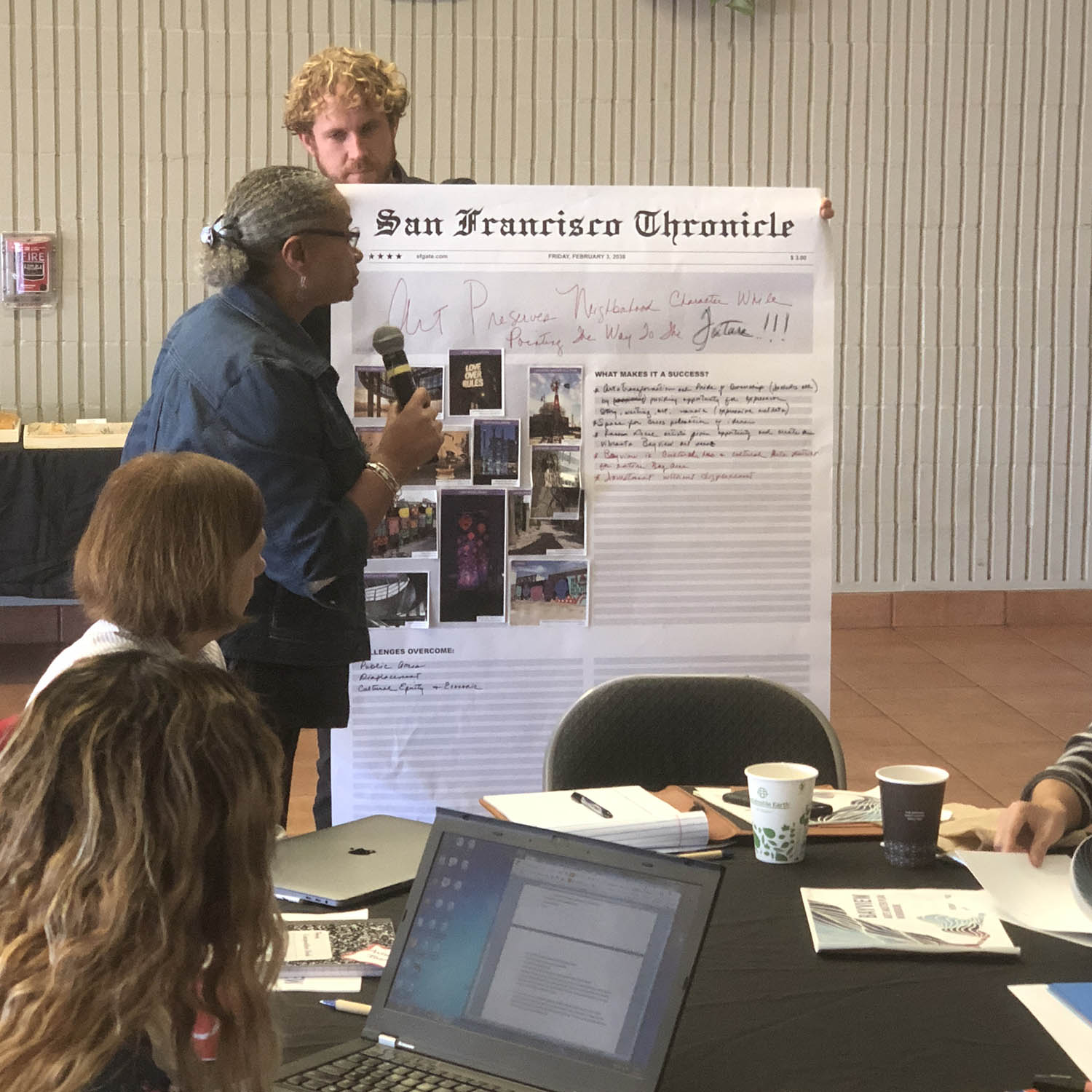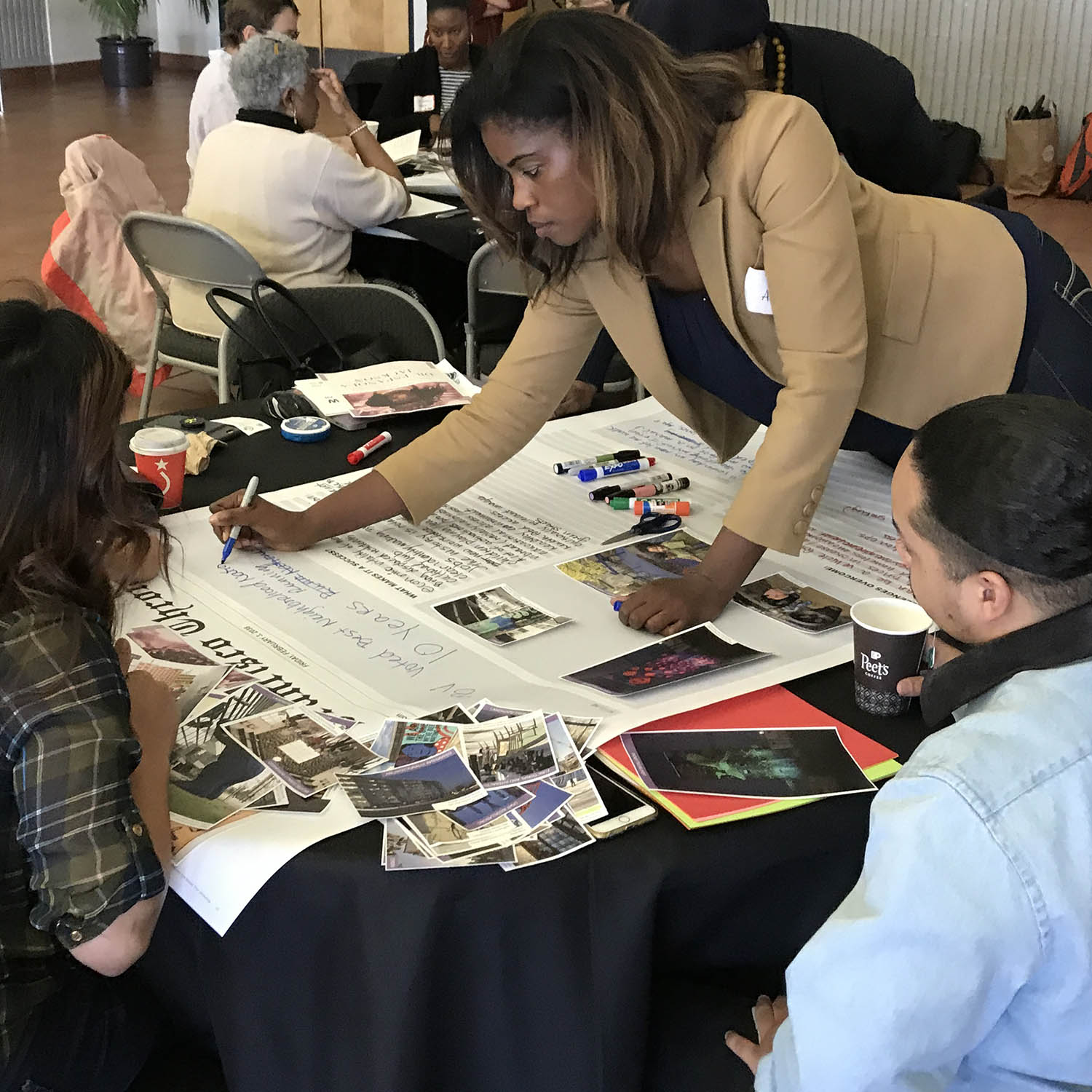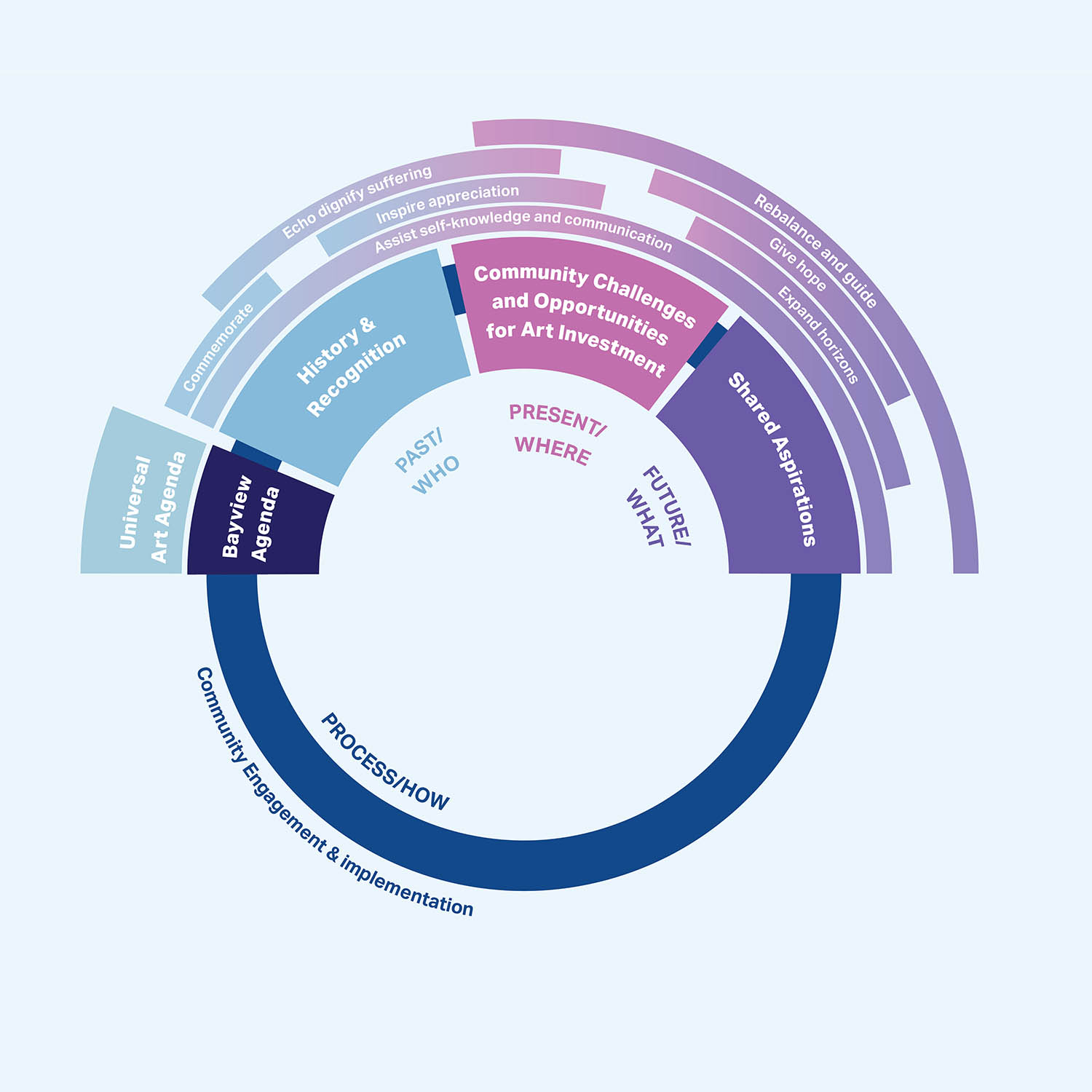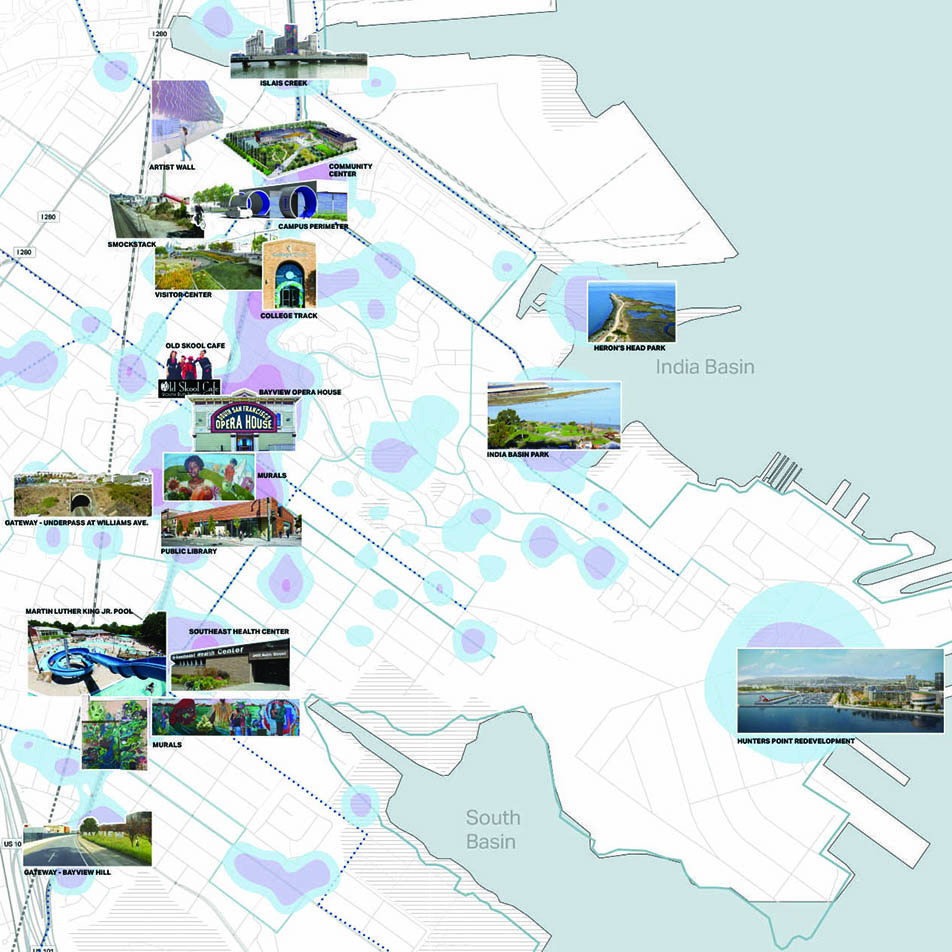 In collaboration with Hannah Liu.
Rumbo Malecón: a collective outlook
Design competition, Havana, Cuba
Rumbo Malecón brings to the foreground proud Cuban ideals that prioritize investment in collective benefits. An integral approach to mobility, water management and open space seeks to mitigate sea level rise and flooding, improve public transit and community well-being, and restore marine ecosystems.
Beyond the concrete threshold once built to protect the city of Havana from the sea, El Malecón (Havana's waterfront promenade) is a universal point of reference for Habaneros and visitors navigating the City. El Malecón is a "rumbo": a boundless place embracing the City and the sea, announcing arrival through a leisurely frame of mind. Culture and nature converge at the El Malecón, providing Habaneros with an endless source of joy and a familiar call to rumba...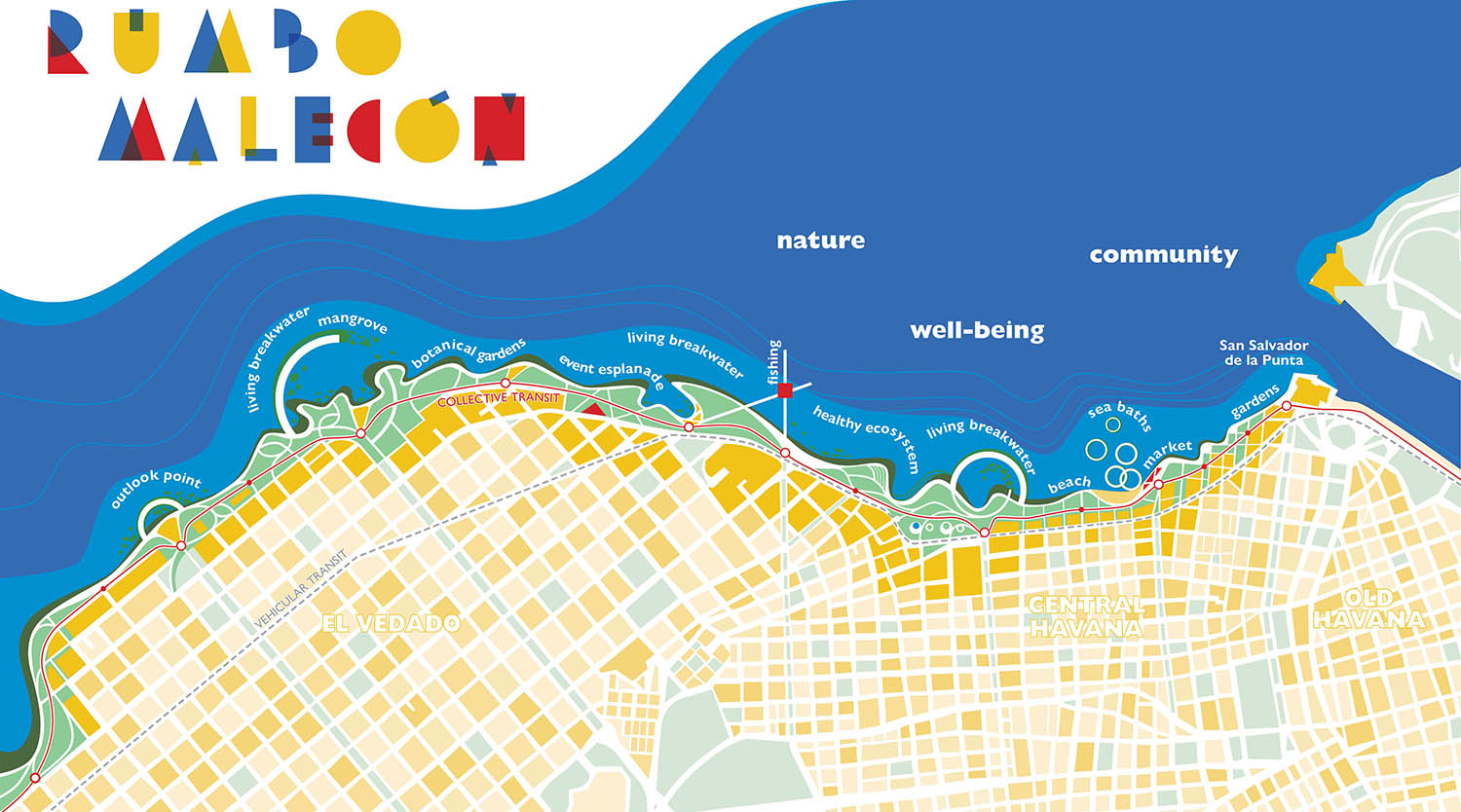 Design Competition 2018, Eleven Magazine. Rumbo Malecón is a collaboration with Mike DeGregorio and ECONCRETE marine experts Shimrit Perkol-Finkel and Andrew Rella.
Making the invisible visible
San Francisco reimagines water and resource recovery
If, to quote Antoine de Saint-Exupéry, "what is essential is invisible to the eye", water infrastructure projects will need to harness architecture, art, and education to strengthen the civic partnerships that will make these essential projects possible and attain a new kind of visibility that embodies cultural meaning and inspiration.
Making the invisible visible narrates the journey of the San Francisco Public Utilities Commission as they embark on a once in a generation opportunity to transform San Francisco's largest wastewater treatment plant into a 21st Century Resource Recovery Campus. Speaking at WEFTEC 2017 in Chicago, we explore how the alignment of city-wide environmental goals and local community aspirations can render infrastructure investment as a cultural and social process beyond its technical boundaries.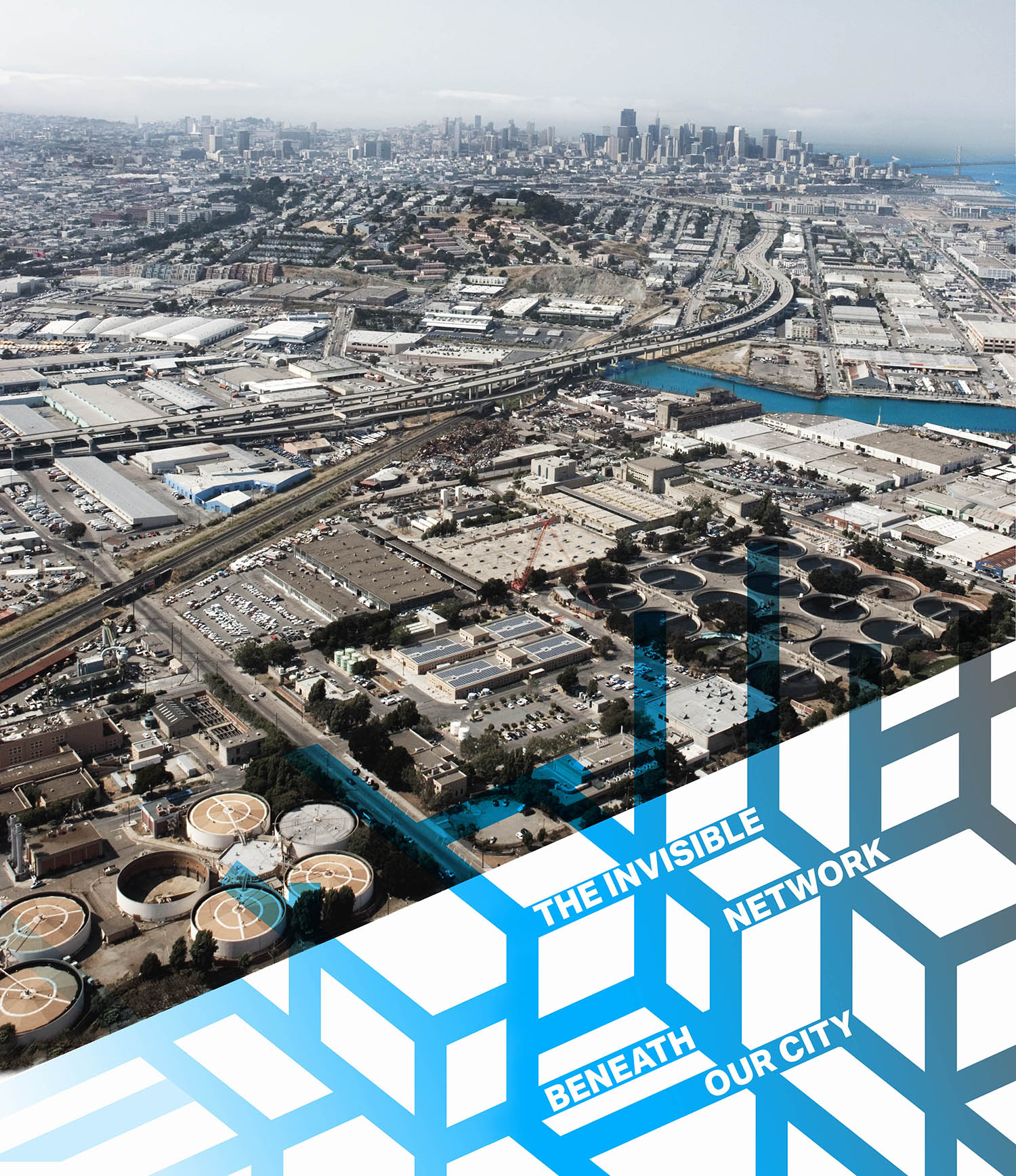 Water Environment Federation National Conference (WEFTEC) Chicago, 2017 conference abstract
Resource Recovery Campus Vision
San Francisco Public Utilities Commission
The planned technological improvements to the Southeast Treatment Plant through the Sewer System Improvement Program (SSIP), offer opportunities to reimagine public infrastructure in its urban context and relation to the City, and to reenergize existing partnerships with the Bayview community. The vision is to transform the Southeast Treatment Plant into a state of the art Resource Recovery Campus, a City destination, a proud neighborhood asset, and an attractive workplace. Erika helped the client articulate this vision, facilitated charettes, prepared campus design guidelines, represented the client at Civic Design Review and community meetings, and continues to support Phase 1 design teams through implementation.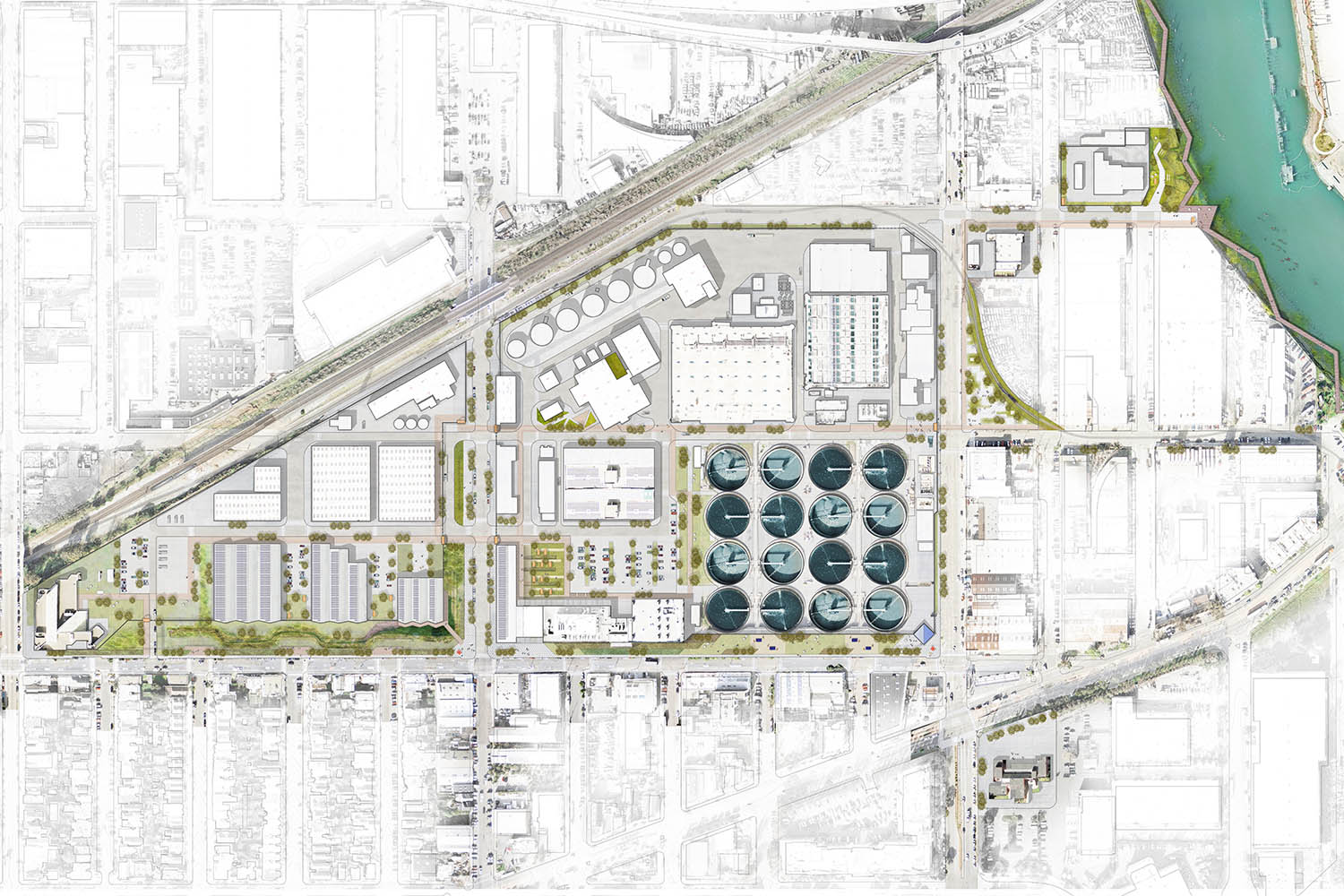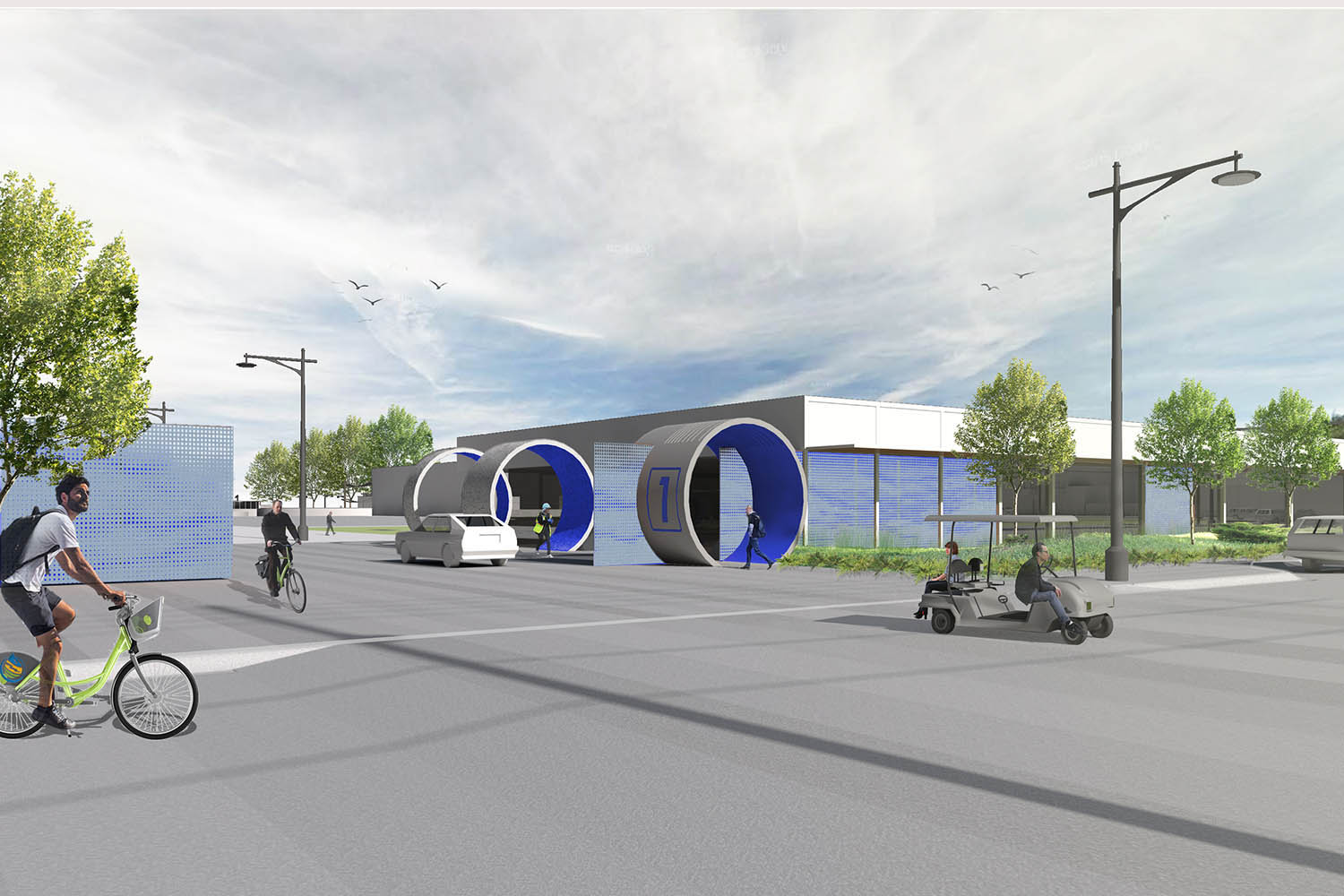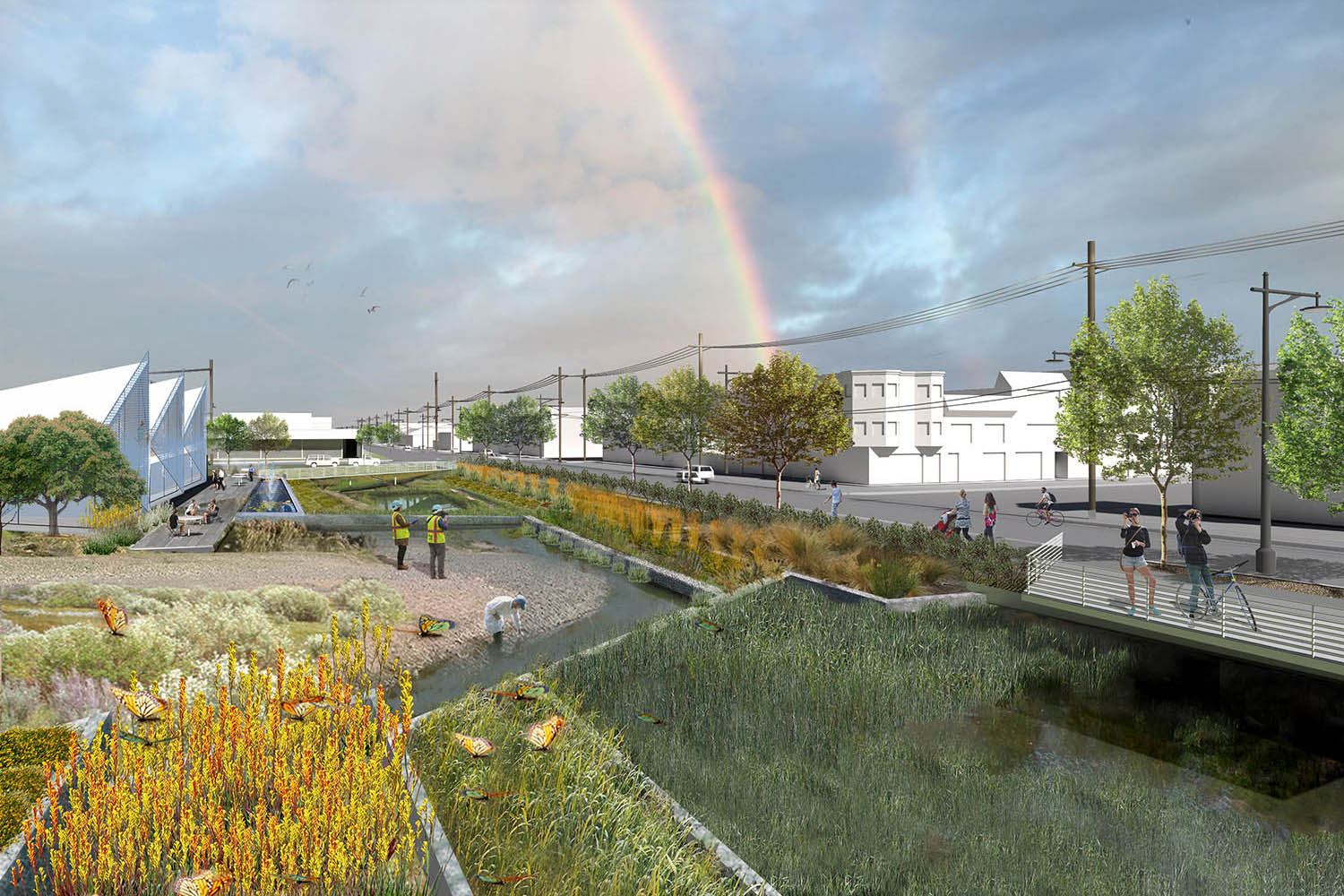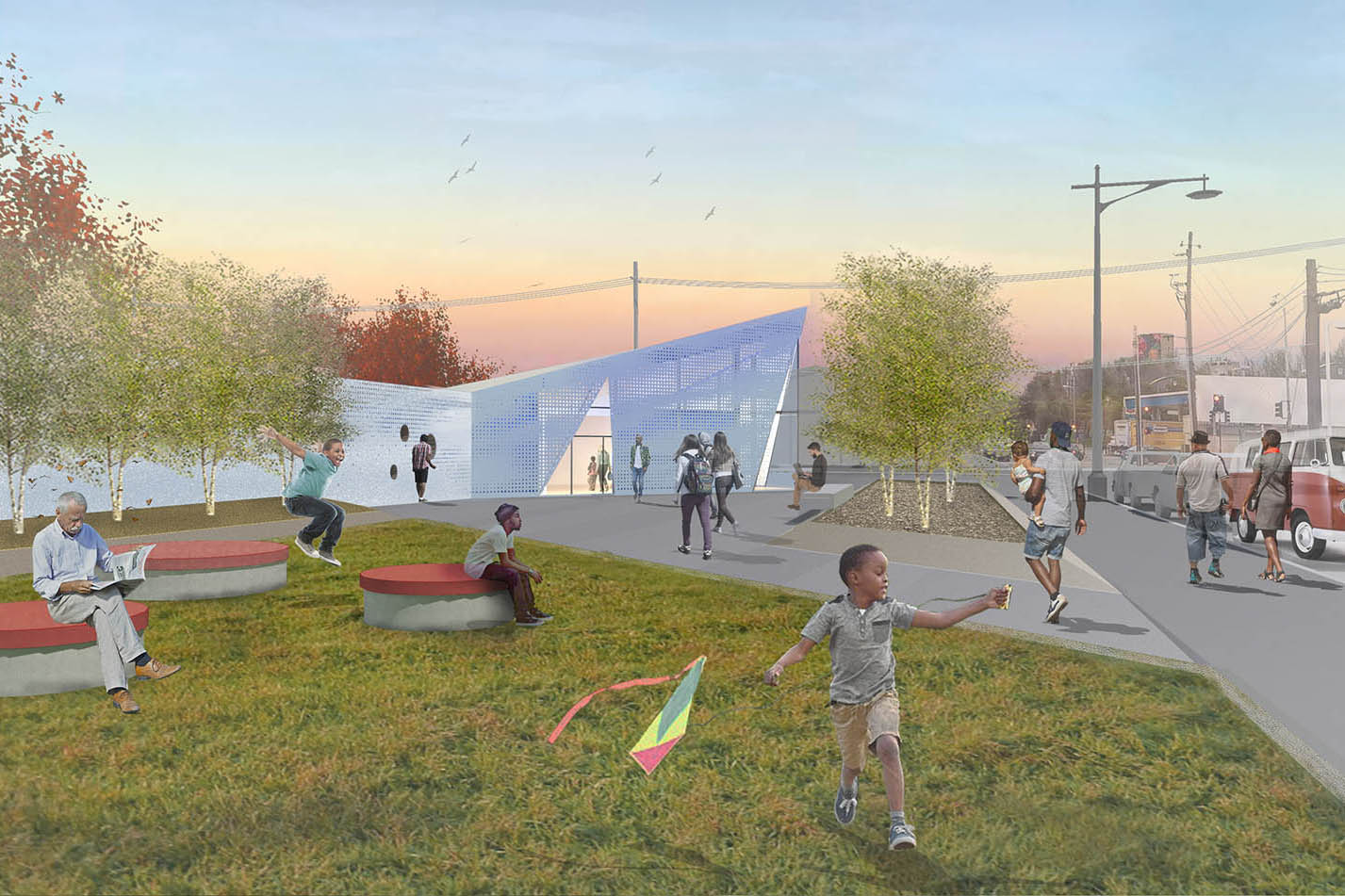 In collaboration with Wess Diptee, Lotus Water, SiteLab, InkëDesign and Mengxi Wu.
Prior experience

Collaborative Biosciences Laboratory
NASA Ames, Mountain View, California
This facility will support research for future Mars missions and will set a new benchmark for biosciences research. A collaborative work environment and strong integration with the landscape are at the heart of the design concept for this building. The open character of the lab spaces will allow research to be visible to passers-by, while an iconic shade canopy provides shade to informal meeting spaces in the landscape.
Currently under construction, completion expected May 2019.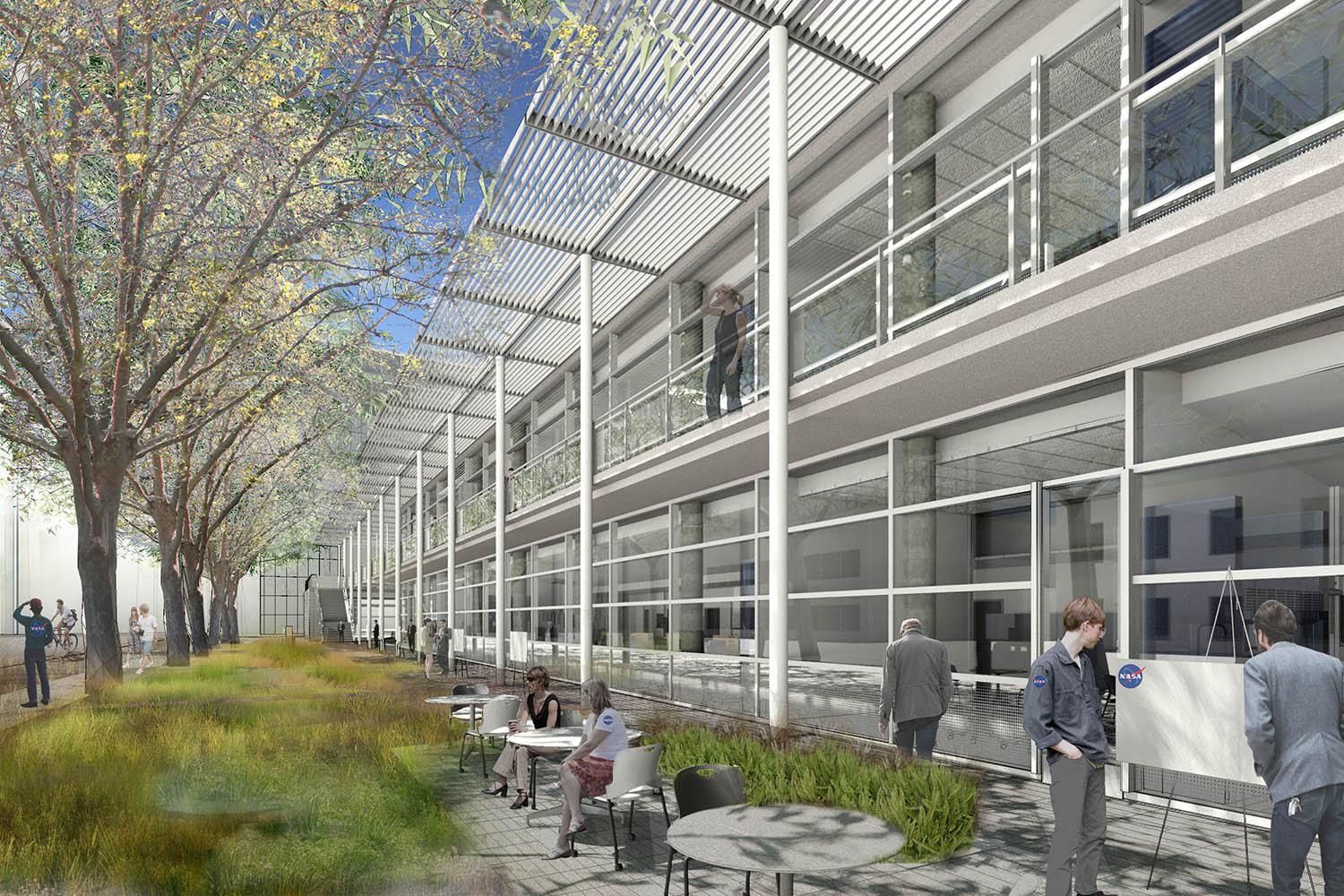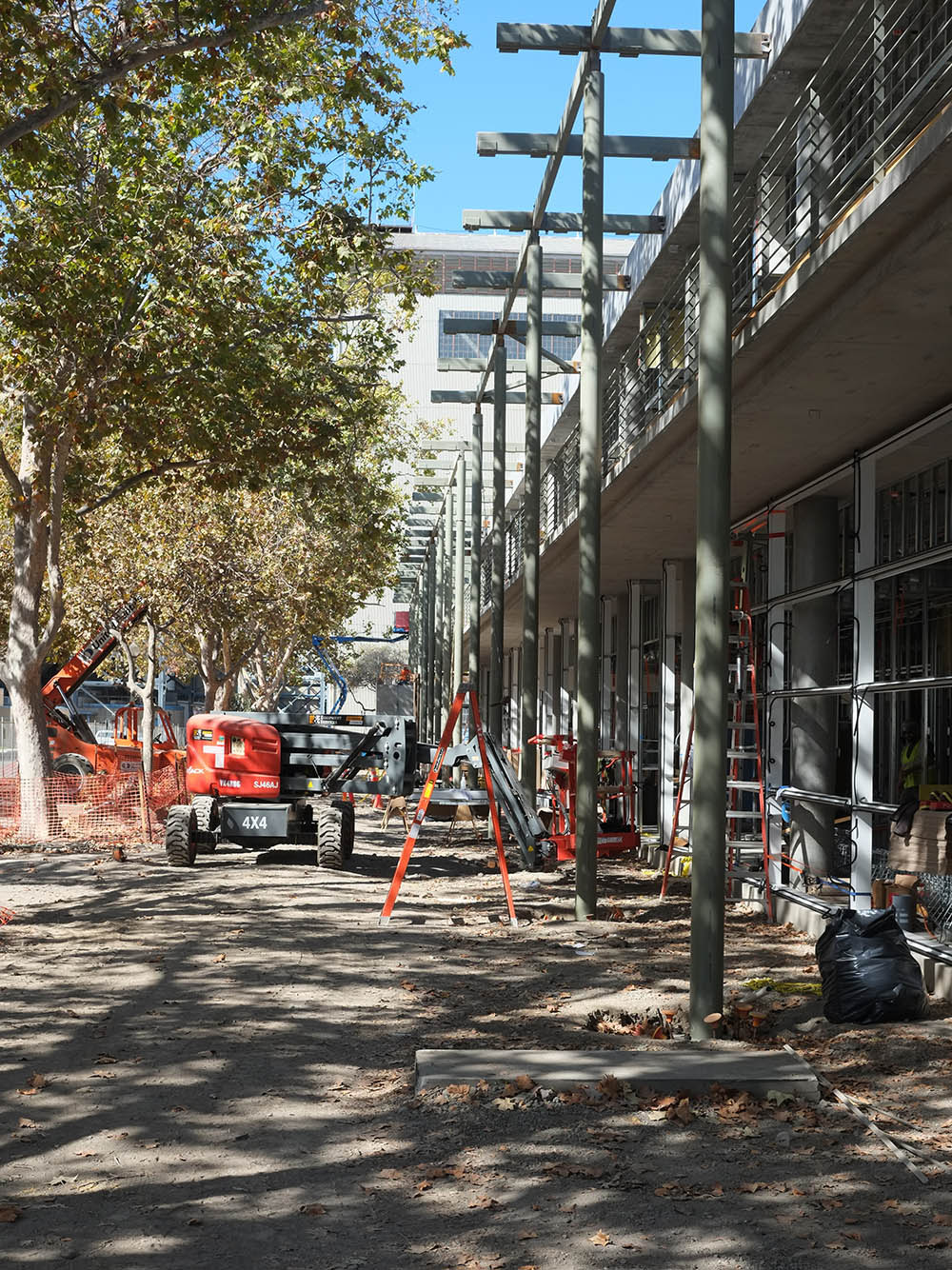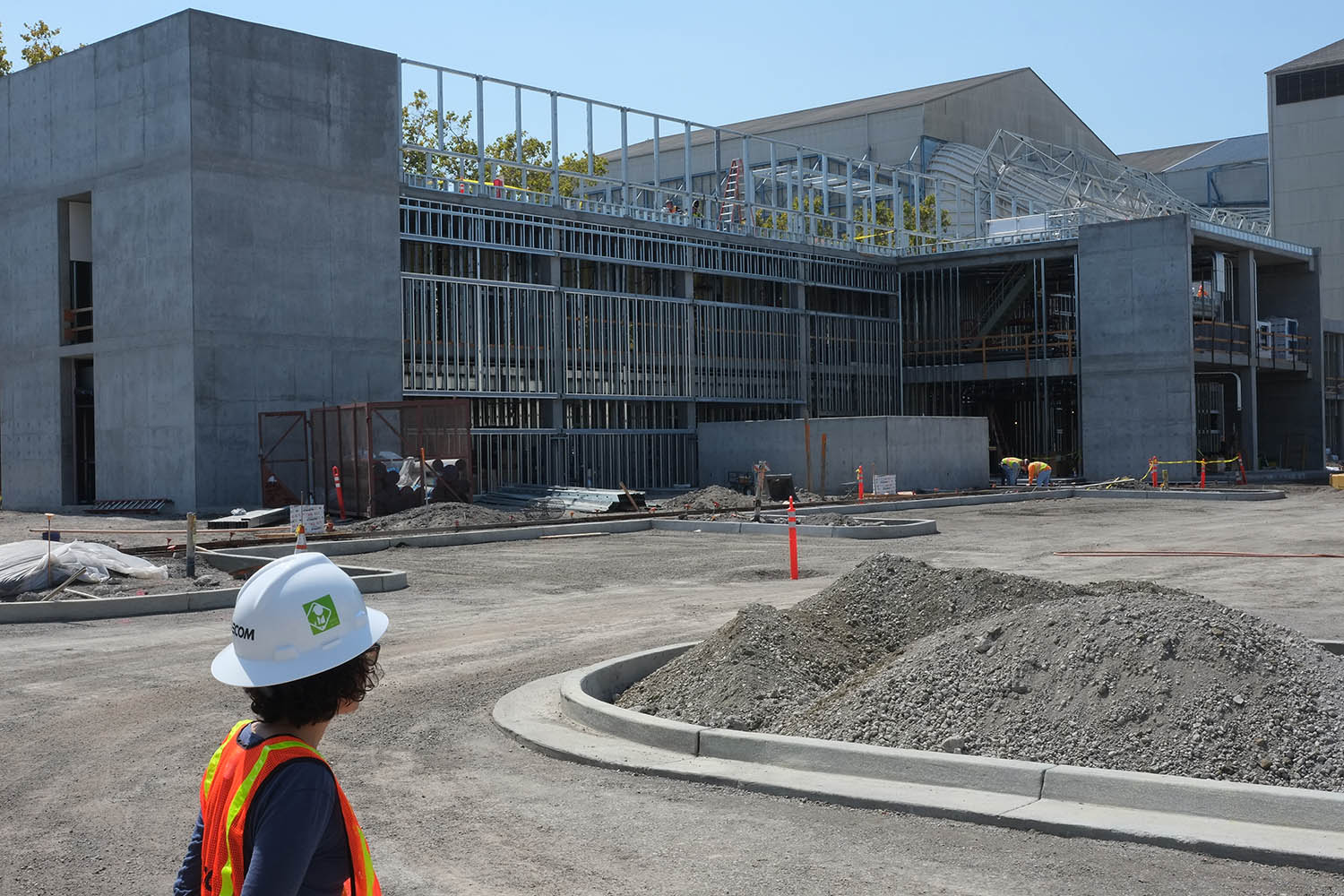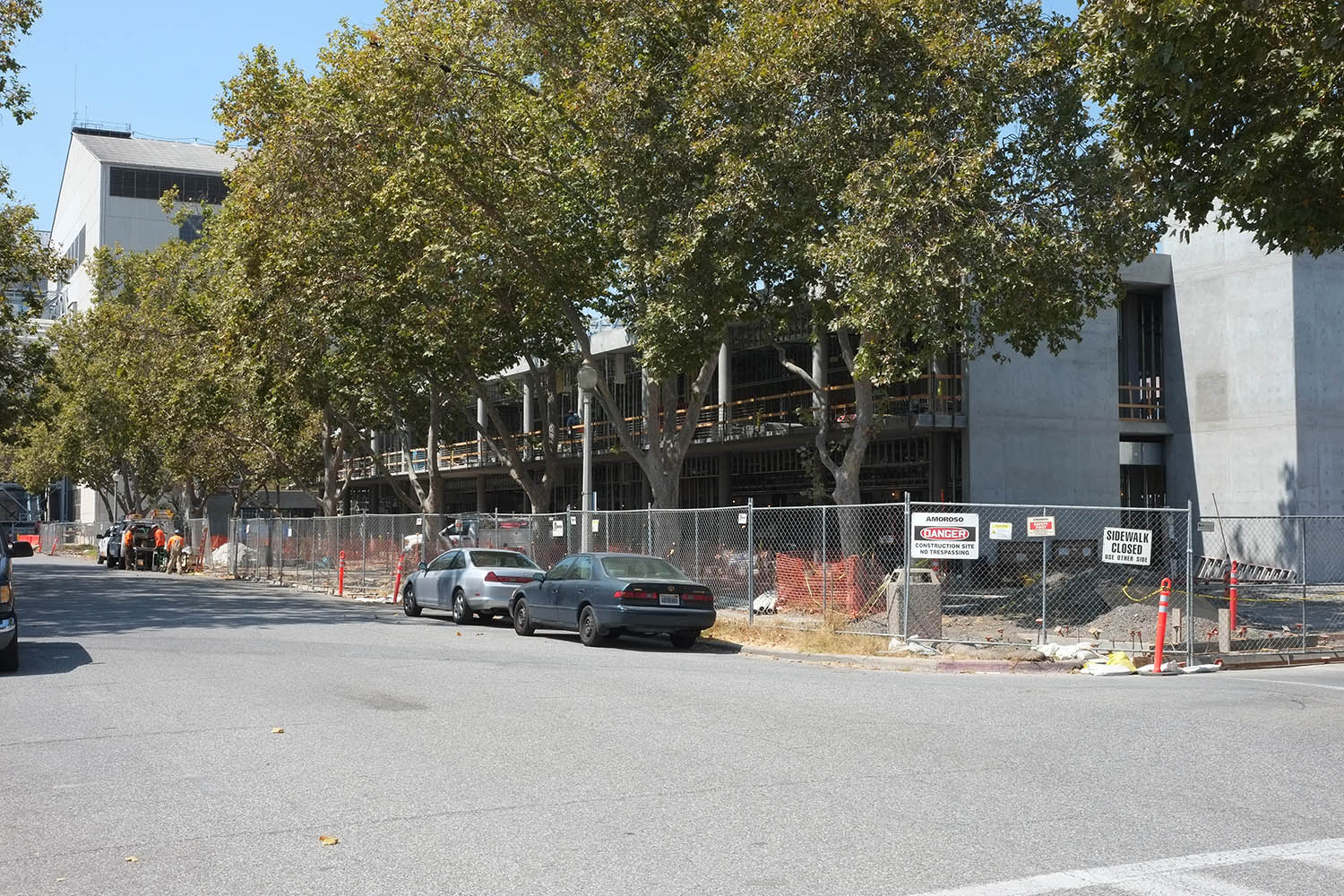 Project while at AECOM, San Francisco.
The Pier Head, Liverpool, UK
Liverpool City Council
Master plan through to implementation for the central waterfront of Liverpool which has come to represent the city; the Pier Head provides a new setting for the Three Graces World Heritage site, and integrates a new ferry link across the Mersey. The project included a new canal link across the site and involved extensive stakeholder consultation. Erika was the project landscape architect overseeing the delivery of this scheme from schematic design to bid and construction documentation.The Pier Head public realm opened to the public in 2009 and won numerous awards including 2010 RIBA CABE Public Space Design Award.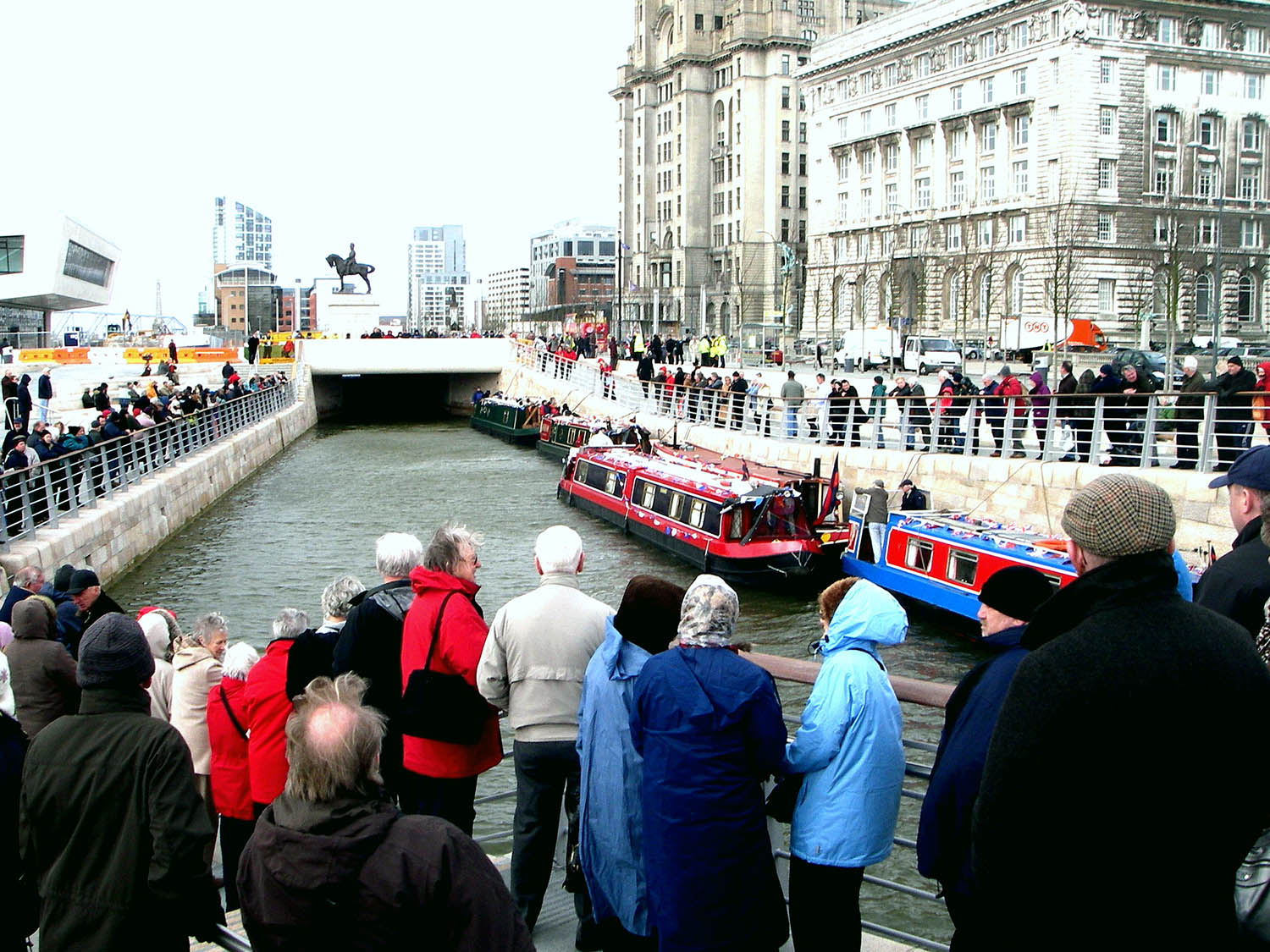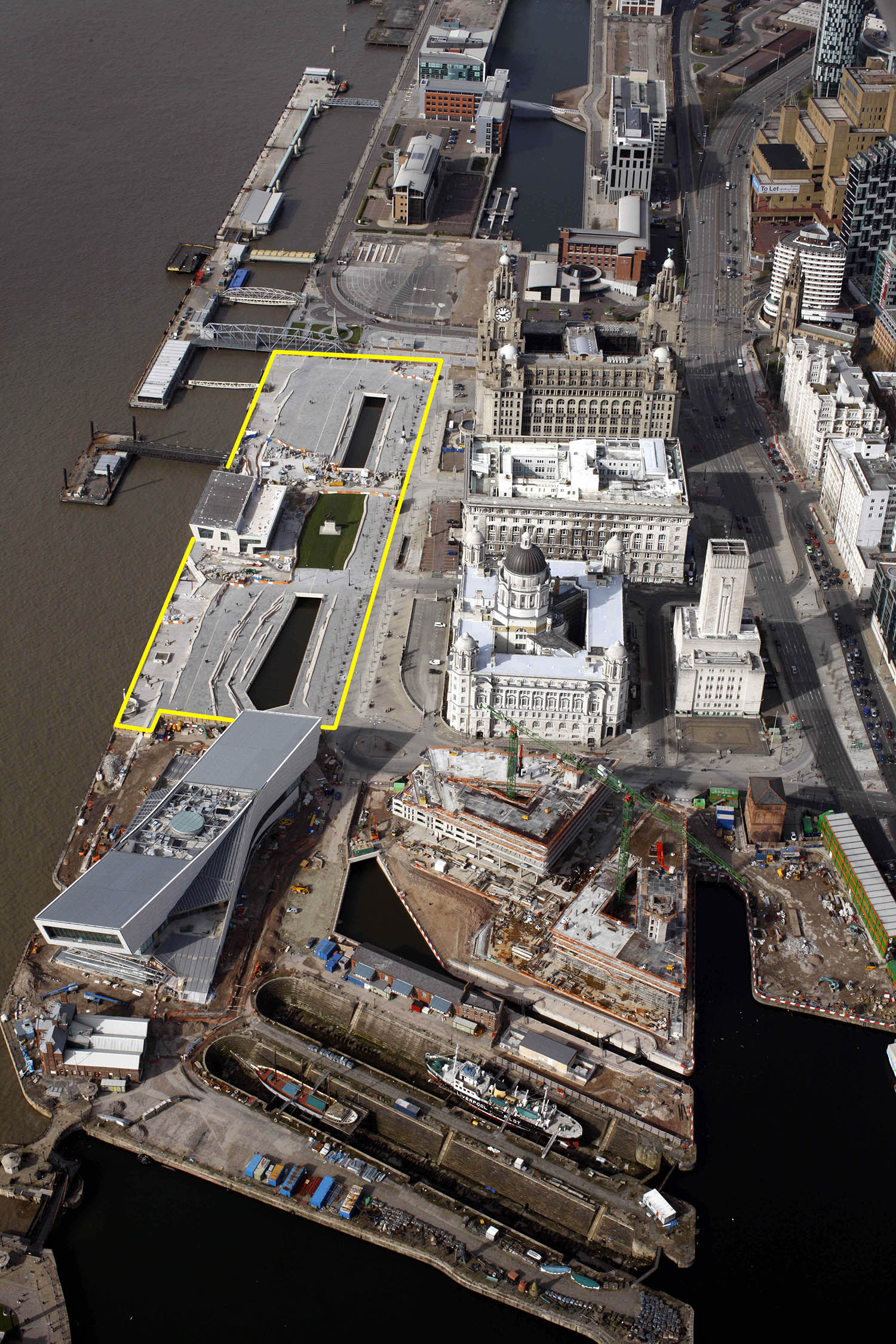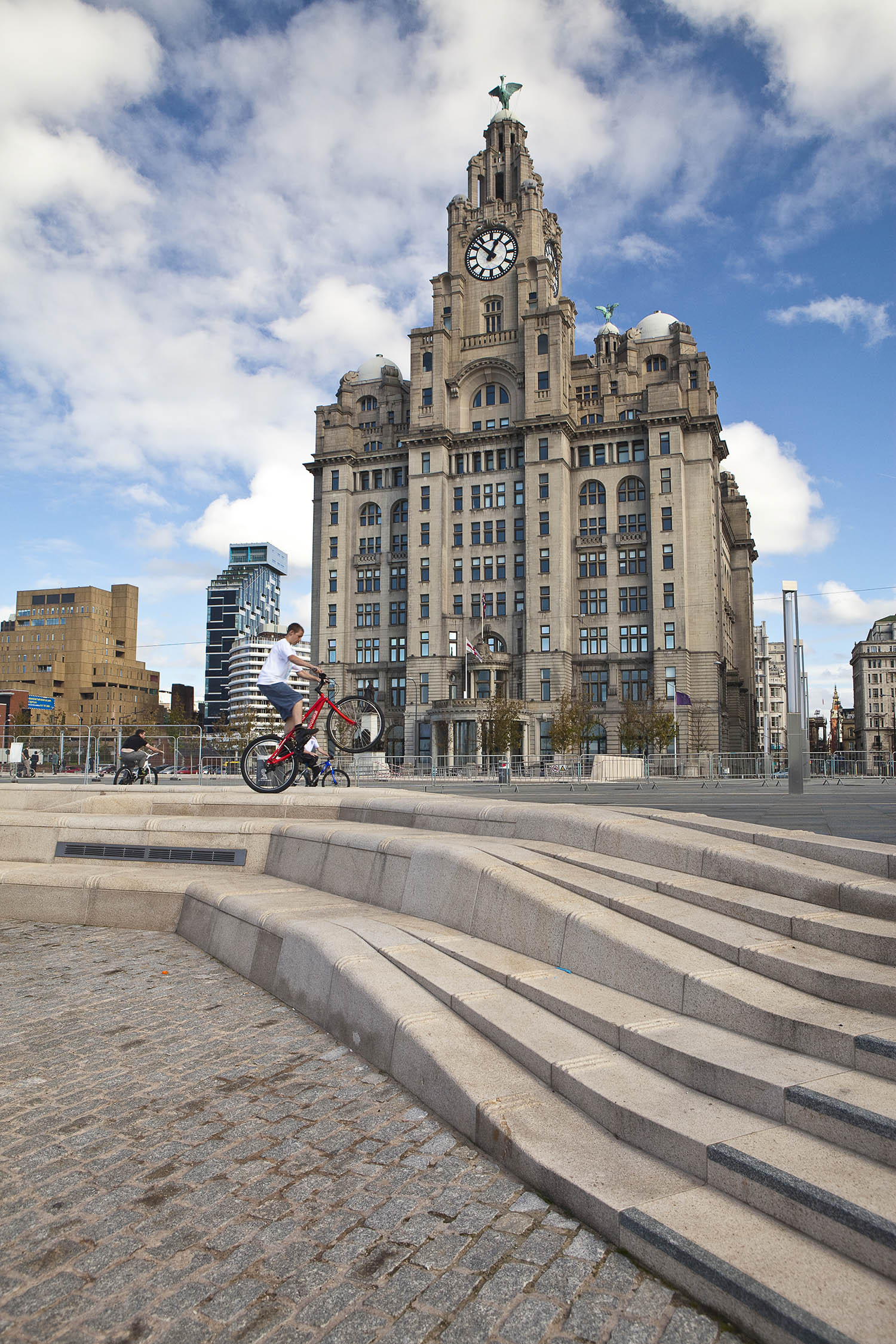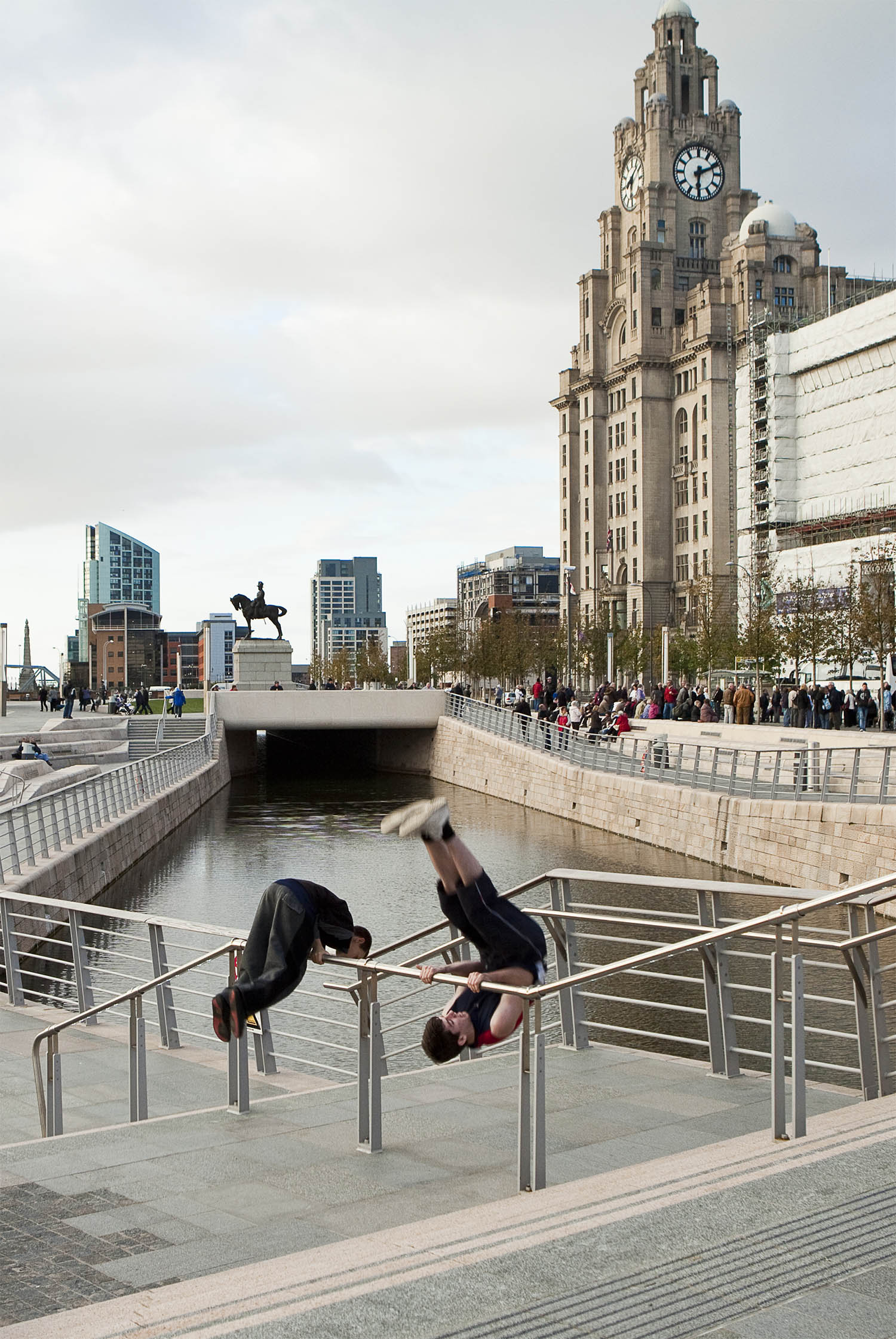 Project while at EDAW, London.
Blackpool Sea Wall and Promenade, UK
Blackpool Council
The 2-mile promenade along Blackpool's famous seafront was re-designed in unison with a new sea defense infrastructure. The proposal resolves the existing divisions between the beach and promenade, artificially reinstating the original sand dune landscape. This is being accomplished by responsively working with the natural coastal processes acting upon the site, allowing these to directly inform the final morphology of the scheme in a consistent manner with the many tourist needs of the resort. Erika was a landscape designer on this project, which opened to the public in 2009.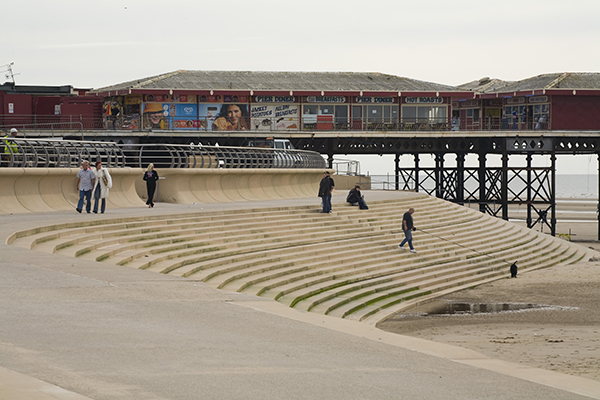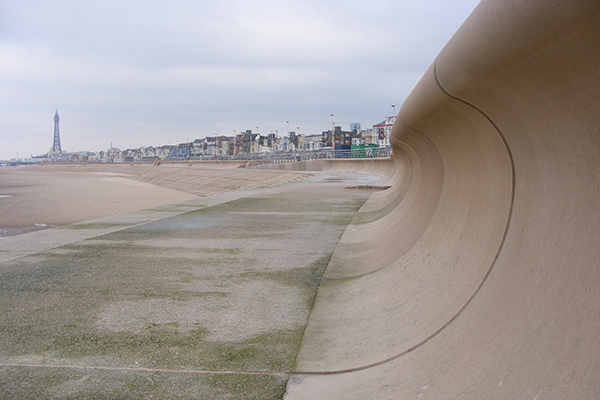 Project while at EDAW, London.
People Mover Corridor, Education City, Doha, Qatar
Qatar Foundation
Education City is a pioneering educational campus in the desert landscape of Doha, Qatar. The campus includes iconic parks, playgrounds, public plazas, and cultural spaces, connected by a public transit network, also known as the People Mover Corridor. Erika was project landscape architect for the People Mover Corridor, a light rail system and associated hubs and plazas, connecting key destinations throughout the campus and redefining public transit in a car-oriented urban environment.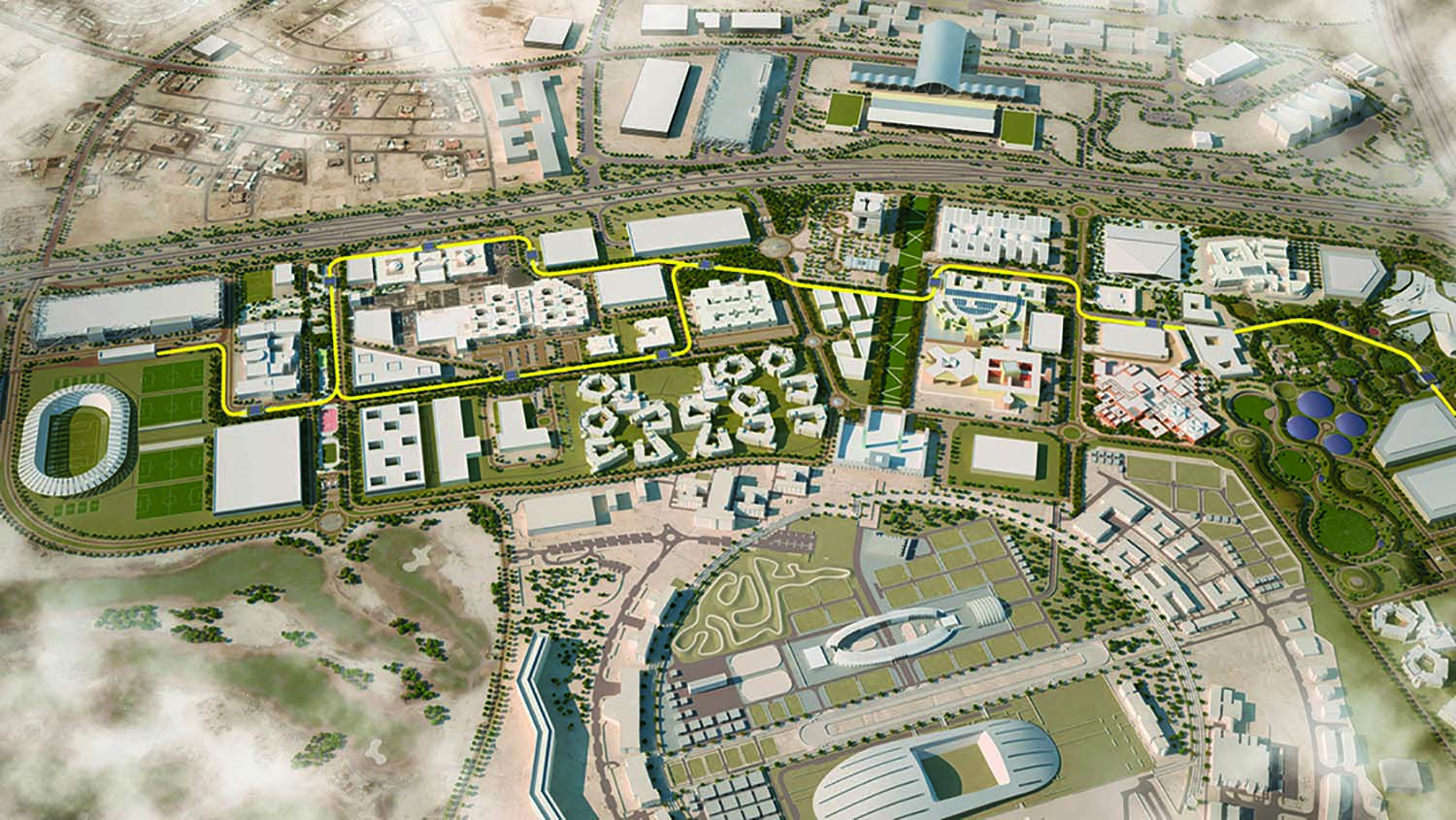 Project while at EDAW, London.